This year's Emmy Awards brought TV's biggest stars out for a red carpet extravaganza only paralleled by the Oscars. While most celebs stuck to simple chignons, gorgeous loose waves and sleek strands, we thought we'd show you some of our favorite risk-takers who at least tried to think outside of the hairstyle box (and some stars who got it wrong).
1. Retro Volume
Done Right: Zooey Deschanel
Zooey looks every bit the ingénue she is in a gorgeous baby blue Reem Acra dress, retro updo with a bit of volume and a sleek fringe. Plus did you see her amazingly cute manicure? Gorgeous and true to her style.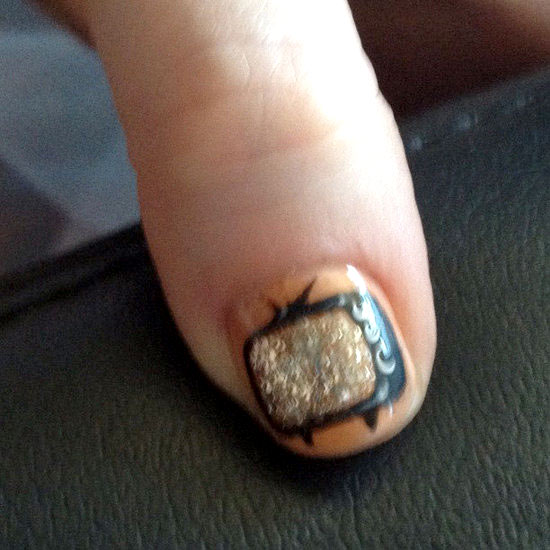 Done Wrong: Ashley Judd
This voluminous pompadour is more likely to get her mistaken for Snookie rather than the star that she is. The bump is way too tall for her head. It's not Halloween yet, so no need for the Bride of Frankenstein look Ashley!
2. Short Hair
Done Right: Ginnifer Goodwin
This girl knows how to work a pixie cut! We love how Ginnifer's fringe is short and pushed to the side, and the shine in her hair is unbelievable! Its understated elegance balances nicely with her show-stopping, orange Monique-Lhuillier gown.
Done Wrong: Lena Dunham
We love that Lena gave herself a shorter cut after shooting the latest season of Girls but we're just not fans of this look as a whole. The style seems to causal for the heavy makeup and ornate dress. We'd have love to seen it a bit more polished and slicked back.
3. Sleek and simple
Done Right: Allison Williams
This Girls star is doing the red carpet right! Keeping her hair in a low, pulled back style with just a few wisps out leaves the focus on her fabulous Oscar de la Renta dress and flatters her face shape.
Done Wrong: January Jones
We hardly recognize this beauty with her dark hair, smokey eye and black Posen dress. We're not sure if she's trying to channel Rooney Mara here but it's just too harsh for our taste. Does anyone else think her side part is a bit too deep? (And there's just one wisp sticking out on one side only that's really bothering us.)
Agree or disagree with our choices? Sound off in the comments!