When it comes to attracting new clients, many salons focus on trying to convince potential customers that their services are superior to your competitors. But to differentiate your salon from competitors, you need to be different – not just better at the same things.
Ultimately to get your share–and more–of new clients in your market, you must differentiate in order to create compelling selling points. To differentiate, by definition, means that your salon must be different–unique compared to the rest of the field in your community.
If you are looking for a way to create compelling value propositions that will help your salon to attract new clients, try these four truly innovative salon marketing ideas:
1. Get ahead of the competition in the community.
Ideally, the people that live in your community would be aware of your salon business by the time they are looking for a new salon or hair stylist, and your salon should be one of the first that they research or call for an appointment. To build mind share for your brand with future salon clients you should:
-Be involved in your community's civic and charitable endeavors, and take part in city networking groups (chamber of commerce, etc.).
-Take part in summer street fairs, college and high school job fairs, and holiday bazaars.
-Get nominated and get brand exposure for your salon in "Best of the City" and magazine contests.
-Host "queen for a day" events to serve deserving or needy members of your local community.
-Hold charitable events in support of local community charities, or national catastrophes or tragedies. In addition to doing good and giving back, you my also garner press and community attention.
2. Provide personal consultations and recommendations online.
This article was inspired by a service found at Keaton Row, a fashion startup that specializes in personal styling that salons should inspire to replicate. They connect women with trained personal stylists who help them create unique, fashion forward, customized wardrobes.
-Use social networks, email marketing and your website to get connected with women in your community who have questions about their hair, makeup, nails or skin, and provide them with expert answers and recommendations.
-Create collections of looks that could be achieved with clients who have certain lengths or types of hair, or a collage of different makeup combinations shown based on skin tones or eye color.
3. Take personal styling one step further.
Building on this idea of becoming a true personal styling consultant, partner with a boutique clothing retailer or local fashionista to create true makeover and personal styling consultative services, which can be promoted across your social networks as well as marketed to civic organizations and clubs that cater to likely members of your target audiences.
4. Take the high price out of high fashion.
If the members of your target markets are not likely to respond to services that provide them with high fashion if high cost is the price, take a lesson from Style Magazine, which feature low cost alternatives that are similar to the looks consumers see movie stars wearing. Create marketing artwork that highlights the affordable price that you can offer to help them achieve high-priced celebrity looks (or vice-versa if that's the market you're after).
As a salon professional, your true value proposition lies in what you bring to the table that no one else can offer, and it's the same for a salon business. Differentiate your salon by realizing the true benefits that you can provide in the lives–not just the looks–of your clients!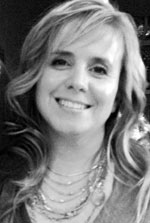 Elizabeth Kraus is the owner of Be InPulse branding, marketing and design, and the author of marketing books and marketing calendars (published annually) for salon and spa, including: The Art of Attraction: The 2013 Marketing Calendar for Salon and Spa and 12 Months of Marketing for Salon and Spa, available on amazon.com.