For salon and spa owners, the phrase "fun in the sun" can take on a whole new meaning. Business often ebbs, rather than flows, during summer months when clients add vacations, summer sports leagues and other summertime activities into their already-busy schedules.
These summer marketing ideas for salons and spas can help ensure steady cash flow and increased salon retail and service sales to help keep your business growing and financially healthy.
1. Pre-book and book-end appointments around your salon clients' vacation schedules.
So often we make clients book around our schedules – on the days that we're in and when we don't have other appointments on the books. For your regular clients, and especially those clients who regularly receive color, texture and other big ticket services, schedule around them instead.
Before summer comes, ask your clients to give you their vacation dates and bookend their appointments (meaning, one appointment a few days before, one appointment a few days afterward) around their vacation dates. They will love that you are helping to manage their schedule and keep them looking their best when they are off seeing friends and family on summer vacations.
2. Serve up summertime salon specials during slow or hard to fill salon hours.
Happy hour doesn't have to start at 5 o'clock at your salon. The real happy hours are those filled with client appointments! Get customers in the door during your slowest hours by creating special offers or using text message marketing, Twitter, Facebook or other social networks to make otherwise slow summertime hours more profitable.
3. Add new summer-themed products to your salon retail.
Adding a new line of products to your salon retail could open up whole new lines of business for your salon. You could attract new target audiences, and you can also grow your average ticket if you add the right products and gift items to the home hair care and skin care products you already sell! Expand inventory by bringing in a line of designer sun glasses, sun hats for babies, kids or adults, flip-flops, towels, summer themed-jewelry, lip stick or gloss with SPF protection, sunscreen, sun skin repair or self tanning lotions or sprays.
4. Add new services perfect for salon clients in the summer months.
If you have an empty station or two or an extra storage room that could quickly be converted for new spa or salon services, this is the perfect time to renovate and add the salon equipment you need to offer new services that will be perfect for salon clients during the summer; such as:
-Pedicures to show off beautiful bare toes.
-Specialty fingernail or toenail painting and decals.
-Summer make-up station featuring travel-size make-up products.
-Summertime deep conditioning treatments for hair or skin.
5. Extend special offers on embellishments for hair and skin that salon clients love for summer.
Clients who will be traveling to visit family and friends in far off places want to look their very best – and so do clients who are staying home. Create special summer-themed offers to bring clients in for the perfect "sun-inspired" highlights with foils, skin exfoliation and smoothing to brighten and even skin tone, or pedicures to undo the damage caused by going barefoot or wearing sandals. Create a special offer for clients who come in and add these summer specials on to their regular appointments. Invite clients to pre-book add-ons via email and social networks and feature photos that show them what their results can look like!
6. Beef up your referral marketing.
Most salon owners say that "word of mouth" is the best kind of marketing, and that referrals from friends and family of current clients are their best source of new clients. Rev up your referral marketing engine by offering rewards to your clients. Pique interest by adding a big prize (such as a Kindle Fire or an iPod) to be awarded at summer's end in a special drawing. Every time a client refers a new client to your salon, they are automatically entered into the drawing, which you can hold during a special end of summer (or back-to-school themed) open house.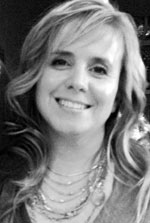 Elizabeth Kraus is the owner of Be InPulse branding, marketing and design, and the author of marketing books and marketing calendars (published annually) for salon and spa, including: The Art of Attraction: The 2013 Marketing Calendar for Salon and Spa and 12 Months of Marketing for Salon and Spa, available on amazon.com.