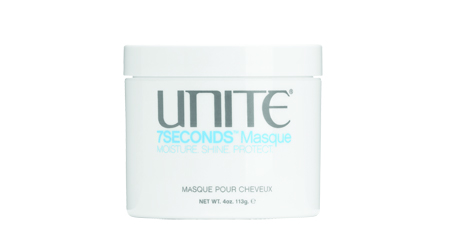 1) The intensely moisturizing formula will pull your client's hair out of the dull winter slump.
2) It'll restore shine and softness to lacklustre strands.
3) It's lightweight enough for fine-haired clients, but strong enough to battle even the most brittle mane.
4) The formula promotes elasticity, leaving hair stronger and less prone to breakage.
5) The super-hydrating treatment only needs to be used once a week for optimal results.
6) After a few treatments, your client's hair will be restored to its natural state of health.
7) It goes perfectly with your client's other Unite 7Seconds products!