Even if you attended the 2014 Canadian Hairstylist of the Year Awards, you may still have missed a few special moments from the big night.
1. Our new host likes to drink.
Our 2014 Contessa host Noah Cappe shared a drink of Jägermeister with Tony Ricci on stage to take the edge off his nerves. We think he did an amazing job taking over from our previous host, Bill Rowley, who was in attendance that evening. "I'm excited to see a new host. Even I'm tired of me!" he said during cocktail hour. His best advice to Cappe? "Make 'em laugh. Don't worry about going too dark. This crowd can handle a few Jian Ghomeshi jokes."
2. We had our FIRST EVER fan favorite winner.
Matty Conrad, last year's Men's Hairstylist of the Year, took home our first 'Fan Favorite' Contessa (which garnered over 6,000 votes!). Last year, he told us he was keeping his newly won award on his toilet tank so he could look at it every day. This year, when asked where he would keep the hardware, he said "I promise not on my toilet this time! I never thought I'd get another one of these, so I'm going to have to make a ledge to put it on, or something. I'm going to put this somewhere nice."
3. We raised an extra $780 for charity!
Salon Magazine donated $5,000 to Look Good Feel Better, but this year our lovely guests ended up giving an extra $780 to the cause, thanks to donations from finalists and cocktail party-goers. Thank you so much! Your money is going towards helping women battling cancer feel beautiful and strong, inside and out.
4. Our guests looked HOT!
Several party-goers mentioned they love coming to the Contessa's simply to people watch (which is totally not creepy). Lillian Sciara, of First Lady Products, said "This year everyone is dressed to the nines and they look absolutely fantastic."
If you want to see ALL of our fashionable guest photos, check out our Facebook page cocktail hour photo album, and make sure to tag yourself and your friends, and share!
5. We've had over 6,900 webcast views so far!
While 1,000 beauty professionals make it to the gala in Toronto, our live webcast allows stylists, family and friends back home to experience the big night, too! Click here to watch it all go down again!
6. Our guests nearly broke Instagram.
You guys posted over 575 images for the #Contessa2014 gala!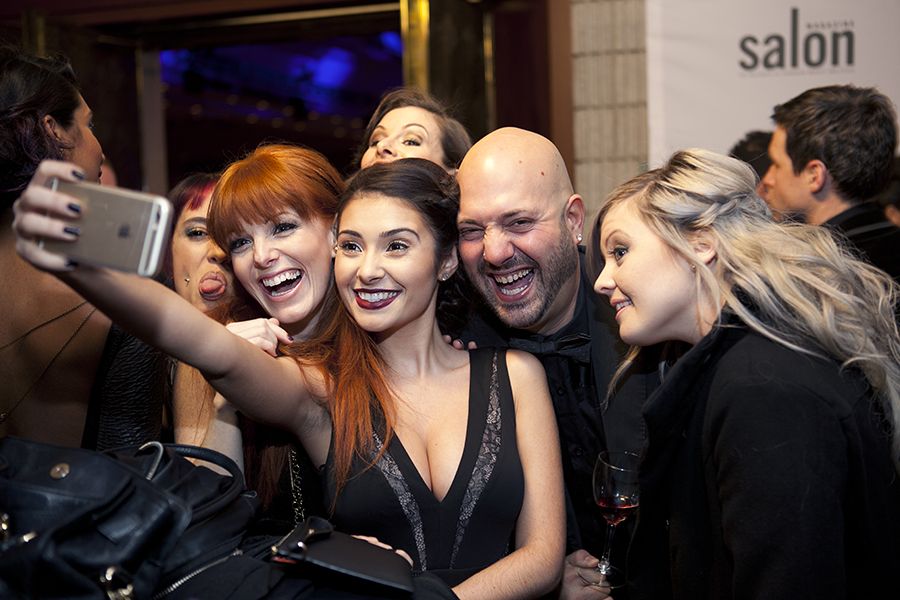 Thanks to Revlon Professional's Instagram printer, mani-cam and photo booth, guests were able to capture their special moments and take home a keepsake from the evening.
See more photos on our Facebook page, and follow us on Twitter for the latest Contessa news and updates.
7. Tony Ricci gives good quotes.
In 2013, Tony Ricci he gave us the best Contessa quote EVER when he won Canadian Hairstylist of the Year. "I think when you first do it, it's sort of like sex: you don't know what's going on. And then after that it just gets better and better all the time."
Even though he promised to keep our interview PG-13 this year, he couldn't help but tell us that the sex is still getting better for him, "or so the girls say."
But he also has some inspiring things to say about what shooting can do for your career (not just your personal life!): "I have so many looks that I have to do that are falling out of my head…Without the Contessas, people like myself… would never get to show off their work. It's really important because years ago, we were behind a chair and only got to work for the client, and this is about working for us and showcasing what we really feel. It's awesome—I love that the Contessas are here."
Photos: Maja Hajduk, Bryan Lockyer, Andrew Harris and Eric Tavares