With more than 50 years behind them, the Allied Beauty Association is Canada's pro beauty authority. Since its inception in 1934, the Allied Beauty Association has been with the Canadian beauty industry every step of the way by connecting manufacturers and distributors to elevate what goes on every day in the salon.
It's more than just a trade show. The ABA show puts you in direct contact with 35,000 beauty professionals from across the country in pursuit of the best education and trends, helping you to expand your business and raise the bar in your salon.
Here are the details on all the upcoming shows.
Montreal ABA: March 9 at the Palais des Congrès de Montréal.
Show Highlights: Platform presentations from Wella, Sebastian, Farouk, Redken, Oligo, Matrix, Schwarzkopf, Revlon Professional, Rusk and more, promise to delight with the year's debut of the latest styling and cutting trends. Here's a preview of the trends we saw on last year's stages. Get tickets here.
Stop by Salon Magazine's booth to renew your subscription, sign up for our newsletter (you'll receive a small gift for doing so!), plus you can enter to win Contessa tickets! Visit us at the show, sign-up to get a pin, then post a picture with the #SALONMAGPIN hashtage to earn a chance to win!
What to do in the city: If you want to feel like you've just stepped onto the set of a Wes Anderson movie, click your heels over to Mile End, Montreal's true Boho hood, and check out the tiny boutiques: clothing store Mousseline (220, Laurier Ouest), upscale kitchenware Les Touilleurs (152 Laurier ouest), upcycled vintage at Preloved (4832 boul. Saint-Laurent) and Montreal designer Bodybag by Jude (17, Bernard ouest). And for a decidedly non-traditional drink, unwind at Barmacie Baldwin (115 Laurier ouest) before you hop over to Hotel Herman (5171 Boul. Saint-Laurent) for delicious small sharing plates.
Toronto ABA: April 6 & 7 at the Metro Toronto Convention Centre.
Show Highlights: This huge show will give you the chance to see some of the newest products and best educators while connecting with over 15,000 other beauty professionals. Plus we hear the after-party is at hot spot Brassaii Restaurant & Lounge in Toronto's stylish King West District. Here's the coolest stuff we spied on the show floor last year. Get ticket info here.
Don't forget to drop by Salon Magazine's booth to subscribe to the magazine, chat with staff and enter to win Contessa tickets! All you need to do is follow us on social media, try on a gun wig at our booth, snap a pic using the #WIGNWIN hashtag, and you're entered!
What to do in the city: For a night out with all the bells and whistles, make a reservation at Aria (25 York St.), a refined Italian restaurant with a wine cellar worth more than $750,000 and a full grappa menu to round out the whole meal. Then, pick your salon's next conversation piece at Monocle (776 College St.), where the international, tasteful and eclectic abound. This is the fifth location in the world after London, New York, Tokyo and Hong Kong. (Click here for more great shopping and food ideas in Toronto.)
Edmonton ABA: May 4 & 5 at the Edmonton Expo Centre (Northlands).
Show Highlights: Coming soon. See what happened at last year's show here.
What to do in the city: Would it really be a trip to Edmonton if you didn't hit up the famous West Edmonton Mall (8882 170 St. NW), the country's largest shopping centre, for a fashion fix and some entertainment? (The mall boasts theatres, zoos and a water park). If more crowds don't sound appealing, take refuge in a sweet escape like Duchess Bake Shop (10718 124 St.). The tarts, macaroons and other goodies are carefully hand-made every morning using high quality ingredients and lots of love. For dinner, try The Marc (9940 106 St.), renowned for its steak and frites with truffle aioli. Herbivores can try to catch the Sailin' On food truck (8120 101 Street), Edmonton's first vegan restaurant on wheels, which has a menu of tasty burritos, sandwiches and sides.
Vancouver ABA: September 14 & 15, 2014.
Show Highlights: Coming soon. Here's some photo highlights from last year's show.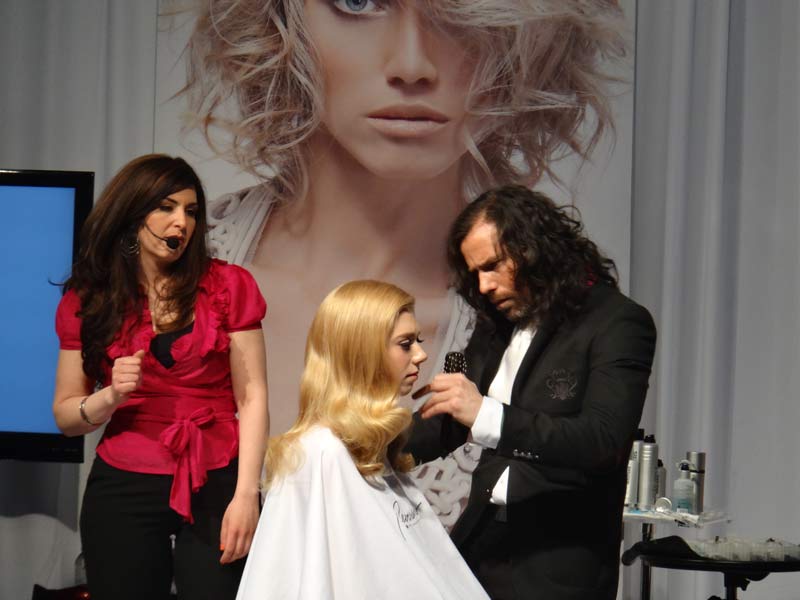 What to do in the city: For a quick lunch try Japadog, a street-food vendor of 22 specialty varieties of Japanese-style hot dogs, with five locations around the city, including two on Burrard Street. Give Water Street Café (300 Water Street), a try if you enjoy Italian-style delights. Towering glass windows give you a break from the trade show and a glimpse of the artsy locals prowling the 'hood. For the thrifty shopper, Robson Street has great pieces for every style and budget. Dodge the typical tourist traps and try the 100 – 300 block of West Cordova and Water Street east of Cambie known as Gastown, which has lots of shops to support the new, nearby Woodward's building. For an after show drink, try The Greedy Pig (307 Cordova), a brickwalled watering hole with friendly staff and a great crowd.
Calgary ABA: October 5 & 6, at the Calgary Stampede Park.
Show Highlights: Coming soon. Read about a previous Calgary show here.
What to do in the city: If you're going to be near the Stampede grounds, you may want to mosey on over to one of the city's lively country bars, like Ranchman's (9615 Macleod Trail South), Stockyards Saloon (7400 Macleod Trail South) or the Calgary Roadhouse (840 9 Ave SW). After wetting your whistle, head down the street to The Big Cheese Poutinerie (738 17 Ave SW), which has a huge selection of unique takes on the hardy Canadian dish (we recommend the pierogi poutine). If live bands and line dancing aren't your thing, head to one of the city's tastiest hangouts, Una Pizza + Wine (618 17th Ave SW), for a bit of vino in a relaxed atmosphere. For some delicious, locally-sourced cuisine, try one of the city's best brunch spots, Blue Star Diner (809 1 Ave NE), before heading to the airport.