Learn about the Canadian Hairstylist of the Year Awards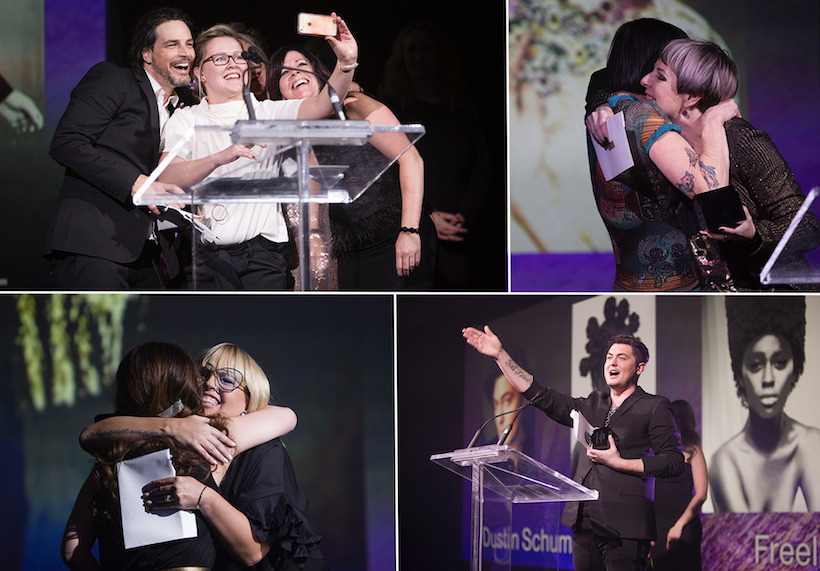 What are the Contessas?
The Canadian Hairstylist of the Year Awards – the Contessas – are the gold standard in Canadian beauty awards with the longest-running track record of excellence. Since 1988, each year the Contessas bring the best of Canada's talent together to measure their creativity in a photo-based competition. The Contessas are open to all licensed beauty professionals, from coast to coast.
Winning a Contessa is not only good for your portfolio and reputation – it's great for business and opening doors!
How are the winners chosen?
Two prestigious panels of independent experts are responsible for assessing the entrants. Judging for the photo-based awards is performed blindly with identities of the entrants remaining anonymous. The first round is live judging, with judges selected from within the Canadian professional beauty industry. The second round is completely online, and judges are international experts in hair and beauty. In the past, this panel has included beauty editors, photographers and celebrity hairstylists.
The Canadian Nail Artist and Interior Design categories are judged separately by experts in those fields. The John Steinberg Award for Community Service is judged by the Allied Beauty Association.
When and where are the winners announced?
To crown the Contessa winners, an über-glam gala is held every year in Toronto where the winners are announced to a full house of more than 1,000 guests. The event kicks off with lavish cocktail party – your chance to rub shoulders with the best of the best in the industry – and ends with a 'guest-list only' after-party at one of the poshest clubs in town.
Who produces the Contessas?
The Contessas are produced by Salon Communications Inc., a media company that publishes Salon Magazine (English and French editions) and online platform www.salonmagazine.ca.
How can I enter?
Find out how to enter now and read some of our helpful hints articles to get an edge over the competition for next year! Head to https://www.salonmagazine.ca/enter/ to enter!