Our 2018 Contessa Awards host, Bill Rowley, joined Toronto's Breakfast Television host Dina Pugliese early this morning to showcase the spectacular work of some of our Contessa 2018 finalists.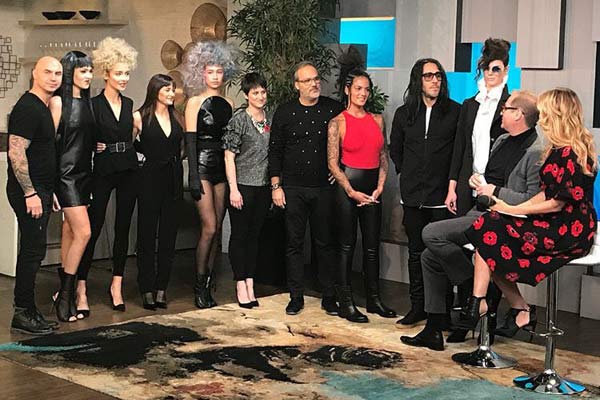 First up was an edgy style by Sandro Macri from Salon Collage in Toronto (who was a Contessa winner last year and is a Contessa 2018 finalist for Canadian Hairstylist of the Year). Another past Contessa winner, Robin Bacon of Giovanni & Perri in Barrie, Ont., presented one of the looks from her finalist collection for Texture Hairstylist of the Year, featuring a model featured pastel colours and braids.
Next up was Dina Morrell and Francesco Cupello from Toronto-based JC Salons—a finalist for Canadian Salon Team of the Year, whose model featured textured curls. 
Closing the segment was two nominees for Elite Master Hairstylist of the Year: Daniel Naumovski from Taz Hair Co. in Toronto, whose model featured stenciled hair, followed by Michael Crispel of Toronto-based Earth Salon, who showcased an editorial, retro-inspired updo.
Good luck to all the finalists!
Watch the segment on Breakfast Television.
{igallery id=2588|cid=2727|pid=1|type=category|children=0|addlinks=0|tags=|limit=0}
(Photos from Instagram: @robinbacon, @florenciataylormakeup, @jcsalons, @danieltaz)