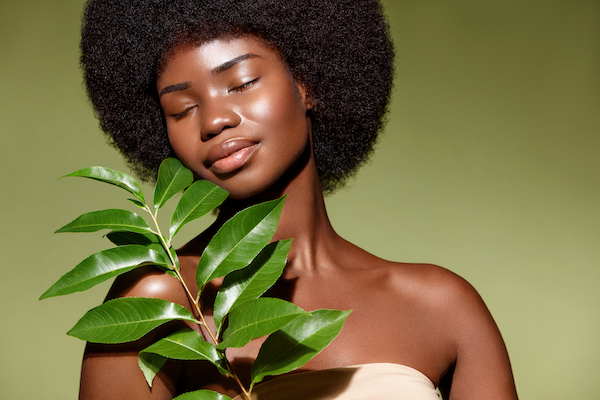 Happy Earth Month! As more professional beauty brands pledge to continue to do more for the environment, we have a round up of some of their latest sustainability initiatives and goals.
Authentic Beauty Concept
Eco-Conscious Reductions 
Named as last year's winner for Green Brand in Salon's 11th annual Reader's Choice Awards, Authentic Beauty Concept continues to further its environmental efforts. The brand's #AuthenticBeautyMovement promotes the idea of salons and hairstylists upcycling their containers. 
The company also hosts a Sustainability Seminar to educate hairstylists on sustainability and increase their awareness and understanding. In addition, Authentic Beauty Concept is committed to reducing carbon emissions by 65 per cent (per ton of product) by 2025. By 2030, the brand hopes to reduce emissions by 75 per cent and source 100 per cent of its electricity from renewable energy sources, with the goal of becoming climate-positive by 2040. 
Aveda
Putting in the Work
In addition to its ongoing sustainability efforts, such as responsible sourcing and packaging, cruelty-free and vegan formulas, plant-conscious manufacturing and clean water accessibility, Aveda recently underwent the vigorous process of becoming a B Corp-certified company. To further its commitment to social and environmental responsibility, the brand's governance, workers, community, environment and consumers were all reviewed by B Lab, a social organization that aims to transform the global economy for all people, communities and the planet. Aveda's overall impact score was 89.6, which exceeded the average score of 50.9, enabling the company to join a network of companies that meet the highest standards of verified social and environmental performance, transparency and accountability.
Biolage Professional
Ecological Thinking 
Since its inception, Biolage has prided itself on being conscious of its impact on the planet. In an attempt to take things one step further, the brand's signature bottles are now made from 100 per cent post-consumer recycled plastic to help reduce the amount of virgin resin used in its packaging. This change is featured in the brand's refreshed label design, which also highlights its vegan and cruelty-free formulas that are free of silicones, sulfates, mineral oil, and parabens. 
To further reduce the amount of plastic in the ocean, Biolage has partnered with Plastic Bank, an organization that helps with ethical recycling in vulnerable coastal communities while repurposing the materials back into the global supply chain, which helps prevent two million plastic bottles from entering the ocean. 

Chatters
A Mindful Approach
With the brand's Style Consciously campaign in stores and online, Chatters aims to help its clients make more environmentally conscious choices when shopping. With a range of products that are sustainable, clean, vegan and cruelty-free, each product is thoroughly vetted before being given the Chatters Style Consciously stamp of approval to help clients choose greener and cleaner brands and products. In addition, Chatters has been a certified Green Circle Salon since 2017 and is the largest salon chain to be Green Circle certified. Through the partnership, Chatters has recovered 209,280 pounds (and counting!) of recycled materials.
Davines
Constant Change
Davines is taking a circular approach to its sustainability efforts through eco-design principles that include lightweight and 100 per cent carbon-neutral packaging— made from recycled or renewable-sourced materials, including polyethylene terephthalate (PET) plastic—with fewer materials for less consumption and lower their carbon dioxide equivalent, recycled or renewable sourced materials. Since 2014, Davines has helped reduce virgin plastic by more than 60 per cent through the reuse of empty packaging, which has transformed containers into textile fibres to make towels, backpacks and more. Davines has also partnered with Plastic Bank to help collect more than 100 tons of ocean-bound plastic. Last year, for every product sold, an equal amount of plastic was collected from oceans in Brazil, Indonesia and the Philippines. 
L'Oréal Professionnel
Active Awareness 
Last year, L'Oréal Canada strengthened its eco-friendly stance by introducing its chief sustainability and human rights officer, Maya Colombani. The company is aiming to achieve carbon neutrality, along with its other goals in areas such as water management and partnerships. L'Oréal is also aiming to convert all of its plastic packaging to refillable, reusable, recycled or compostable by 2025. By 2030, the brand is hoping to feature 100 per cent recycled or bio-based plastics—ingredients that are 95 per cent bio-based and derived from abundant minerals or circular processes.
Moroccanoil
Cleaner Waters
In addition to Moroccanoil's recycled packaging efforts, cruelty-free formulas and eco-conscious operational changes and initiatives, the brand has partnered with Oceana, an international organization focused on ocean conservation, to contribute monetarily while building awareness around the organization's efforts.
Wella Company
Progressing for the Planet
Wella Company has organized its sustainability efforts into three pillars: people, products and the planet. Focusing on reducing its environmental impact through its carbon footprint and supporting salons to reduce their environmental impact, the company has comprehensively mapped out its carbon footprint and is committed to reducing its impact every year. The brand has also committed to supporting its salons through free-to-access sustainability education. 
At its facilities, Wella is aiming for 100 per cent renewable energy by 2025 (wherever possible) and a 35 per cent reduction in energy used per unit and water consumption per unit by 2030. The company is also working to achieve zero waste to landfill from all owned sites wherever possible by 2025 and a 35 per cent reduction in waste they create in its own facilities per unit by 2030. In addition to these ongoing goals and efforts, Wella's recent packaging changes include recycled aluminum and cardboard, along with PCR (post-consumer recycled) plastic.