It was a fusion of Hollywood and street style in the Eufora International spring runway show.
Celebrity stylist and creative director Philip Carreon, artistic director and OMC Hairworld silver medalist Dee Fortier, and lead stylist and national trainer Mirza Batanovic showcased their looks at Metro Beauty Supply in Woodbridge, Ont., on April 17.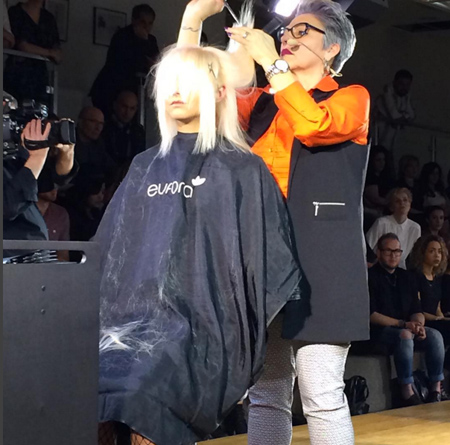 The show included three acts: late disco's/rock 'n' roll, luxe-grunge and a tribute to David Bowie. Carreon, Fortier and Batanovic demonstrated their creative and technical skills on stage, before the show's models posed on the runway to showcase the finished looks.
With Beth Bewley taking the reins of the company since the passing of her beloved husband and company co-founder, Don, the show's solemn tone transitioned into an upbeat one as the show's dancers and models helped bring the company's vision to life. Bewley's daughter, Brynn, and son, Sam, have also taken an interest in the family business (Brynn works in marketing and Sam works in sales).
Since Don Bewley's passing, Eufora has been using the hashtags #EuforaStrong and #EuforaForward on social media, and they couldn't ring more true; with the company showcasing what it does best—keeping beauty in motion.