Mix up your colour palette with Wella Professionals' new Color Fresh Create.
Inspired by the 1970s' carefree approach to hair colour, Color Fresh Create is a line of semi-permanent, intermixable shades designed to gradually fade and transform into pastel colour after each wash. Translation: Your clients will no longer have to fear washing their hair to prevent their colour from fading. The line has been crafted to "pastelize" during each wash, trasnforming into soft, pastel shades that last up to 20 washes.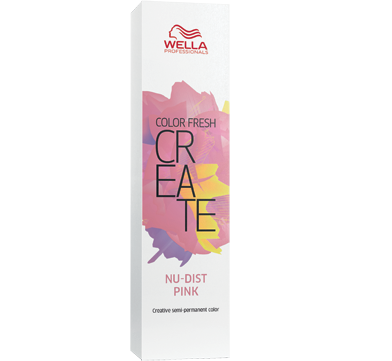 Color Fresh Create includes 12 pure vibrant shades and one clear finish, each formulated with carefully selected dyes and precision cream, allowing for a controlled application while providing infinite colour techniques. Co- created by nine global creative artists (including Wella global creative artist Sonya Dove and OPI founder Suzi-Weiss- Fischmann), Color Fresh Create has been uniquely packaged with graphic prints and logos for each shade, and is free of ammonia, fragrance and peroxide.