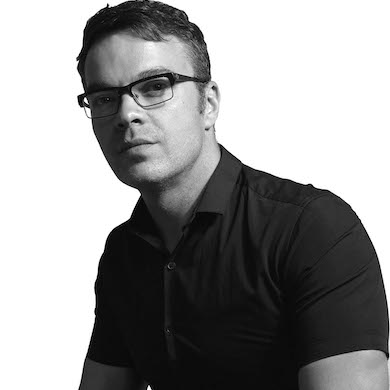 "If owning your own salon and being recognized nationally for your work wasn't impressive enough, hairstylist Timothy Switzer says he's determined to keep reaching new levels of success.
As a three-time Contessa winner working for more than 20 years, he's both a hairstylist and owner of Timothy & Co., in Montreal and Ontario. "In 2014, I moved to Quebec as an anglophone and am now completely bilingual," he says. "I work in French and in English."
While Switzer wears many hats in his day-to-day work life, it's entering the Contessas that has helped grant him a creative escape. "Contessa has always been a creative expression of my artistry," he says, "but not only that, it's also validation within an industry I've been involved in from a very young age."
---
"I think the pandemic has taught us that personal style is not a priority or luxury; it's a need that's essential for the emotional well-being of most people."
---
Raw Beauty
His most recent Contessa collection, RAWfined Beauty, placed as a finalist in the Quebec Hairstylist category. "[This collection] was a lifestyle and social acceptance statement," says Switzer. "Understanding the importance of its symbolism and its Bohemian diversity, while focusing on a minimalist approach to beauty, representing myself and my personal story."
Switzer used Goldwell's Elumen to create the striking hair looks, which featured carefully thought-out colour placements and haircuts that were designed to complement the raw beauty of each model. He also worked on the makeup and wardrobe styling for the collection.
For the model shown above, Switzer says her personal style was accentuated by a classic contemporary design with harmony and balance being of utmost importance. "Creating a wearable, modern look with a strong, classic influence was another way to highlight her raw beauty," he says, adding that the classic bob was a nod to Vidal Sassoon's impact on hairstyling and design. "I wanted to include a bob in the collection; cutting and colouring it to emphasize its geometrical design elements through texture, shape, form and reflection."
A New Perspective
While the last year has been tough for salons and the world at large, the extra time presented Switzer with the opportunity to see how precious his career and the beauty industry really are. "COVID made me realize that our industry can have a huge impact on society," he says. "Salons are a safe place to relax, share and decompress. Maintaining a positive space for clients while providing them with personal care services will always be a huge part of society."
"The salon industry has had to adopt a new mentality and has taken salon services to a more personal and customized level," he adds. "There's a sense of insecurity and urgency that has translated into a need for a modified approach to business. It's a new beginning that has forced people to get creative. For me, it's meant that I've taken a new creative approach to salon services."