Most celebs let their sparkly, playful frocks take centre stage on the 2014 Golden Globes red carpet, and kept hairstyles more subdued. However we couldn't help put point out some of our favorite on trend hair and beauty looks.
Best Braids: Amy Adams; Worst: Sarah Hyland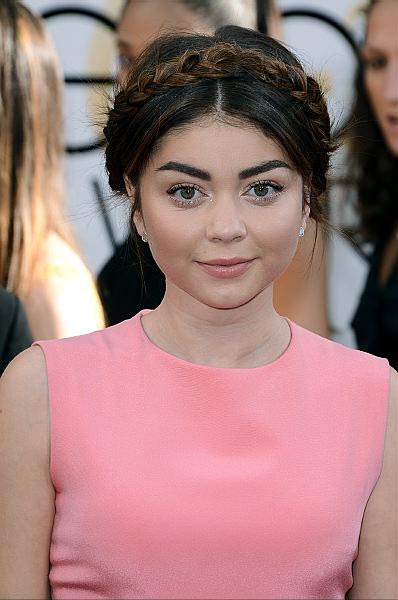 The American Hustle star incorporated braids into classic, clean updo, giving her a modern hairstyle worthy of the red carpet.
While Modern Family star Sarah Hyland rocked a cute, braided headband, this hairstyle is so two seasons ago and makes her look eerily young (She's 23, but looks 13).
Best Chignon: Emma Watson; Worst: Zooey Deschanel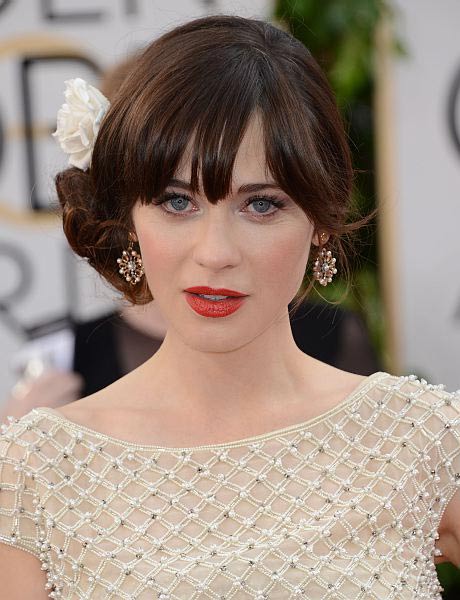 Cute, sleek and fashion forward, a lot of people may be forgetting about Emma's hair because of her pants/dress combo. This low, smooth chignon with a few wisps of hair escaping is effortlessly chic.
For worst…we have to go with Zooey Deschanel. While the side-swept curls could be cute, the shape is a bit Princess Leia-esque, and the flower accessory is just too much with all of her accessories.
Best Big Hair: Amber Heard; Worst: We couldn't pick!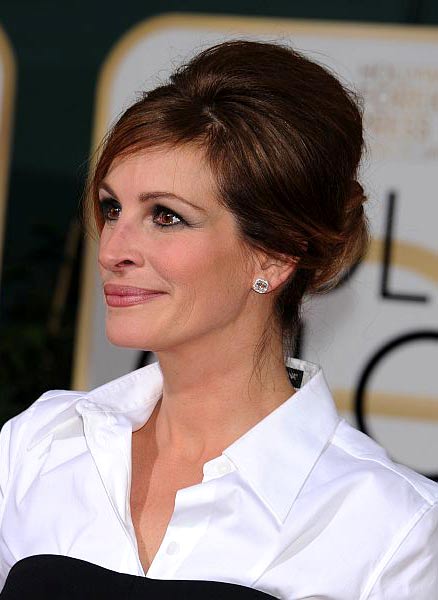 Amber Heard went full-on retro with this big updo. If you look at it from all angles, it's perfection. We like to see someone doing something a bit more playful during award's season!
If we had to pit her updo against someone else, it would be Julia Roberts. However, Julia can do no wrong, and we like this bouffant too, although it could have been a little more messy, like Heard's.
Best Sleek Hair: Hayden Panettiere; Worst: Jessica Chastain
Cute, fresh and piecey, Hayden's slicked back hair had just the right amount of volume on top and the style complimented her geometric Tom Ford dress.
Someone who missed the boat? Jessica Chastain. This style looks like she rode to the Globes on the back of a motorcycle with a helmet on. There's not enough volume on top or sleek shine on the sides.
Best Faux Bob: Taylor Swift vs. Cate Blanchett
Okay it's nearly impossible to choose a winner here, but lets go with Cate because she's a style icon and T-Swift always rocks retro curls on the red carpet.