World MasterCard Fashion Week took over Toronto this week! The big trends? Low ponytails, messy/fun braids (yes, still!) and some electrical tape. Check out the images in our slideshow!
Well, we finally found a bad hair picture of Johnny Depp. Check him out with this yellow 'do! It's just not right…
Apparently Katy Perry has locks of both Taylor Swift's and Miley Cyrus' hair in her purse. Is this a new take on the friendship bracelet, or just plain creepy? We're gonna go with CREEPY!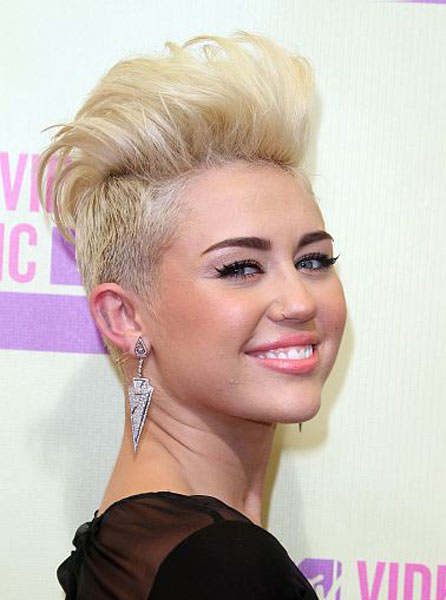 Thank you Lady Gaga for wearing a giant, triangular headdress out. You've made our week that much better. Maybe it's to bring some attention to her new album that's going to released soon…? #shamelesselfpromotion
Natalie Portman chopped off her long-ish locks and dipped her ends for an ombre look. A little late on the bandwagon, but we think she looks great! How about you? Check it out here.
Apparently in the UK one in six women have been colouring their hair for so long they don't remember what their natural shade is…We're not sure what's causing colour amnesia but it sounds like good news for salon business!
Photos courtesy of Redken Canada, Keystoen Press and Lady Gaga's Instagram.