Our first "So You Think You Can Style?" contest of 2021 is finally here! For our latest contest, sponsored by Moroccanoil, we want..
Read More →
Whether it's reading through magazines, listening to house music or scrolling online, Vancouver-based hairstylist Tracy Newton draws inspiration and creativity from many things..
Read More →
Whether your brunettes are looking to lighten up this spring, or blondes are seeking a seasonal change, mushroom blonde is a perfect hybrid..
Read More →
Kicking off the new year on a colourful note, Goldwell has revealed its annual Color of the Year for 2021: Lilac Aura. The..
Read More →
Getting greys may be an inevitable part of getting older, however, some clients are convinced that the process—whether it involved increased greys or..
Read More →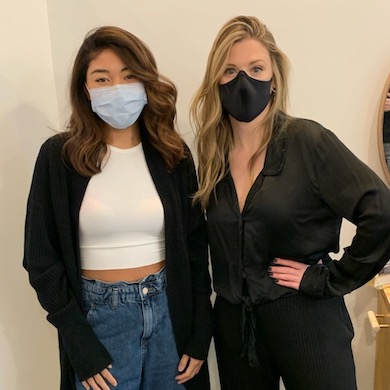 Hot Tools Canada ambassador Kirsten Klontz gave a well-deserving front-line healthcare worker, Laura, the ultimate hair makeover at The Loft salon in Toronto...
Read More →
This retro yet relevant look is a modern take on the past! The Bridgette Bardot-inspired cut is perfect for clients that don't want..
Read More →
Valentine's Day is just around the corner and we have the perfect look for you to embrace the holiday! David Corbett, owner of..
Read More →
Nestor Sanchez from HOB Academy, London, was named 2020 Fellowship for British Hairdressing Snapshot Image of the Year at this year's annual awards...
Read More →