As salons and barbershops continue to remain temporarily closed due to COVID-19, many of your male clients with textured hair may be feeling a bit overwhelmed.
Without bi-weekly trims or clean clipper-cut fades, it may feel like doomsday for many. However in reality, this can be the perfect opportunity for your curly clients to explore their texture and learn different ways to style their locks.
"Natural texture and personal expression will become a stylistic 'ace in the hole,' giving everyone permission to wear their hair however they like—without being encumbered by traditional standards," says Jesse Linares, a member of the Sam Villa ArTeam.
Some clients may think that keeping a short and clean cut may be the easiest way to style and maintain curls, but with the proper product and technique the hair can be easily manipulated to any desired look, even at a longer length. Linares says it's all about creating the right silhouette, while still highlighting their unique curl pattern and shape.
"It might be hard for those men used to hitting the clippers on a regular basis to relax a bit, but with a little guidance you can make sure they hit the endless stream of Zoom calls with their usual confidence," he says.
For your clients that still want maintain their sharp look by keeping their back and sides contained, while also enhancing their texture on top to have a more natural finish, here's an easy routine you can walk them through: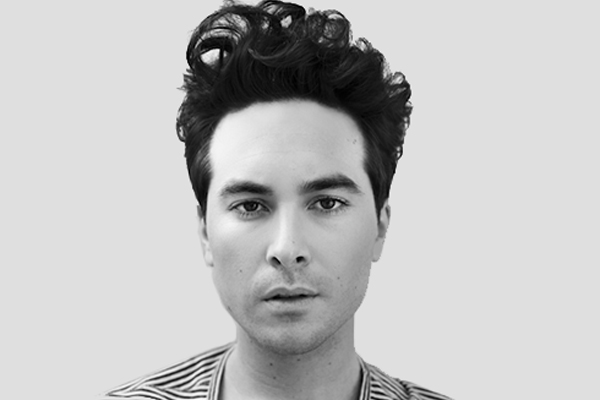 1.  On towel-dried hair, apply a blend of a matte-finish paste and serum to the mid-lengths and ends. Linares recommends Redken Brews Clay Pomade and Redken All Soft Argan-6 Multi-Care Oil.
2.  Customize this blend to suit the needs of the client's hair—more or less of either product will yield different control results. Mix small amounts of each in hand. PRO TIP: There should be no "clumps" of product, only a "silky" feel on the hand. Apply in small amounts repeatedly until the hair has a nice "slip" without being oversaturated.
3.  Apply a dry texture styler (Linares likes Redken Dry Shampoo Paste 05) at the root area where volume is needed.
4.  Air dry (or blow dry using a diffuser) until the hair is 80 per cent dry. In the front, blow-dry at the roots for volume, using a concentrator nozzle to isolate the airflow. Keep the air on the roots to prevent disturbing the ends. When the desired result is achieved, use cool air to set the root.
5.  To finish, use a little more paste to redefine and sculpt the curls into shape. For a natural finish, don't feel compelled to make it perfect; a little frizz is okay!