While highlighting has proven to be a tried-and-true method for adding brightness and dimension, a lot has changed since the days of highlight caps and basic foils. From techniques to product innovation, highlighting has now evolved into more of an art that's customizable to each individual client.
"Highlighting techniques are universal and timeless," says Loretta Tom, master colourist and director at Salon Haze in Vancouver. "It can be made complex or simple, depending on the desired result, and it can create a very soft effect all the way to a very noticeable, dramatic result."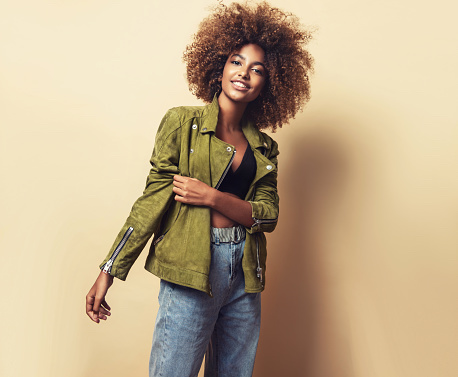 Knowledge is Power
As a classic colour service, traditional highlights continue to be requested today. However, they can sometimes still get a bad rap. "These are the ones that clients know from the days of their mom getting highlights—right to the scalp, with equal blonde or lightness from scalp to ends," says Susan Carter, colourist at Orbite salon in Montreal and an ambassador for L'Oréal Professionnel. "Traditional highlights create contrast at the scalp very quickly, so it creates a need to refill it—sometimes after six weeks or so. It really depends on what your client's taste in style is." Since "highlights" has become a more generalized term, some clients may not be aware of what it really means. "I see it for people that want to add brightness all around, right to the root," says Armineh Damanpak, a Vancouver-based, Contessa-winning hairstylist and colourist, who adds that it's important to break down the look, so clients have a better understanding of what it entails. "They basically want to change the overall look and appearance of their base colour and seeing a little bit more of that visible high and low look." While it can be flattering for most people, Damanpak adds that blondes tend to go more towards the highlighting route.
While highlights are all about adding lightness, lowlights are the opposite—two to three shades darker than the base colour—and are a great option for brunettes looking to add more dimension, or blondes who are seeking a more blended look.
 Less is More
For clients who are interested in a more subtle yet dimensional look, babylights can be the solution they've been looking for—even if they may not be entirely sure what it is.
"Sometimes clients will come in and they don't actually know what babylights is, or they have heard about it, but they don't know what it looks like," says Carter. "It's very important to be able to tell the difference. Babylights is an ultrafine weave that mimics how the sun can lighten the hair. It's very diffused, so it's great for someone who doesn't want to see a line of regrowth or doesn't want to see a lot of contrast in their hair. It will give it a very subtle shimmer of lightness all over that's very natural-looking."
"Babylights are a lot more diffused, so you can use it in different ways to enhance the natural colour," adds Damanpak. "For example, someone who has natural level brown hair and just wants to add a little bit more dimension that's not very visible, babylights are super fine, soft highlights that will give them that dimensional look and look a lot more natural, versus regular highlighting should generally look like you have highlighted hair, which should give you that bolder high-and-low contrast."
PRO TIP: Damanpak prefers diagonal sections (rather than horizontal or vertical) because it provides significant coverage while creating a more natural result with less damage, whereas vertical sections often take longer and can create stripey results. Using diagonal sections allow you to work smarter, not harder!
What a Tease!
For a more modern solution, teasylights can give you the best of both worlds. Since it requires backcombing the hair, it leaves more depth at the scalp and mid-lengths.
"Teasylights are traditional highlights that are teased, which creates more of a dimensional look with a softer rooted effect," says Tom. "It's lower maintenance than traditional highlights that carry all the way to the root." "It's a great way to diffuse the natural colour into previously lightened hair," adds Damanpak. "I find it quite similar to babylights—backcombing a little bit to create that root and bring in a little bit of that natural root to create depth and lowlights at the same time, so it's a lot more of a natural look. Each one will flow down a little bit differently since everyone's hairlines and hair thickness are different. Some people's hair backcombs a lot more, versus some people's whose hair doesn't. It's more customized to each person and the demarcation line is finer, so clients can go much longer in between appointments." While the end result is more low maintenance, the service time for teasylights is typically longer than traditional highlights and babylights, which can be a good revenue generator for hairstylists.
Don't Sweat the Technique
No matter what the lightening or colour service is, it all comes down to the execution of it with the proper techniques.
"It depends on the result you're trying to achieve," says Carter. "I'm a big hand-painter. I prefer a natural, low contrast result, so if someone is looking for more contrast that's when I'm going to look at something that's in an isolated foil. It all comes down to whether we're looking for a natural, tone-on-tone, warm result, or something more artificial-looking. But if I'm trying to get the warmth out of the hair and control the warm, I'm going to choose an isolated foil."
While Damanpak admits that there isn't a specific technique she uses for teasylights (it's customized based on each client), she utilizes the "herringbone technique" for babylights and highlights, which is more of a diagonal approach to sectioning, as opposed to horizontal or vertical sections.
"It's a really versatile technique that you just tweak, depending on their hair," she says. "I start by sectioning off the occipital bone down. I start with the nape and do diagonal sections right across from both sides of the nape and they meet in the middle. Then, I'll start foiling the sides of the head. From the recession point, you create a horizontal diagonal section right to the back of the head, to meet where your previous foiling section was at the nape."
"For the next section, you're working back diagonally from the crown recession point to the full back of the head," adds Damanpak. "You do that on both sides of the head and you're creating the crown section at the top, so on the sides you foil again diagonally, right to the hairline. Now, the foils are quite vertical and then they naturally start to pivot to diagonal all the way to the back."
 Texture Matters
When highlighting textured hair, there are a few things to keep in mind. For tighter curls or coarse hair, Tom recommends utilizes a thicker (or wider) weave and even slice. "For curly hair, if the technique is too fine or blended—with a colour choice that's too close to the natural base color—it gets lost," she says. "A wider/thicker section would be required, or a more contrasting colour choice."
Since tighter curls are often dryer and can be more fragile, Carter advises protecting curls throughout the entire process. "Curls go into shock when they've been through any kind of lightening process, so we don't recommend lightening hair more than three levels in 24 hours, simply because it does do damage to the hair—more than what we would recommend in one shot," she says. "The way curly hair is made up, it has less flex to it. For someone who has more of a dry curl, it can be really brittle and break really easily. It can also lose its curl, so you have to be super respectful of the hair. I would prefer to hand paint and leave it open, because it's respectful of the texture and how it's going to behave."
While hand-painting techniques can be gentler for curly hair, Damanpak advises against using babylights unless the desired look is more subtle. "In curly hair it can look so diffused that you won't even see the definition of highlights," she says. "Because the hair doesn't lay flat, you want to do little bit more of that traditional highlighted look—a bit of a thicker weave so you can actually see the highs and lows and colour difference. I love to do traditional highlights with curly hair because of the way the highlights are defined from the curl. It looks beautiful!"
For traditionally thicker hair types, such as Asian or Indian hair, Tom prefers to use teasylights for a softer grow out that's lower maintenance. "It gives more dimension in the hair," she says, "unless the client wants to be quite light all over to the roots, then I would use a traditional highlighting technique." In addition to technique, Damanpak recommending keeping an eye on timing when working with thicker hair textures.
"With thicker textured hair, things take longer so you want to really account for how long it takes you to put in a foil, so you're not overprocessing," she recommends. "Asian hair is very strong, so I have the ability to push it a little bit more, whereas Indian hair is still quite strong, but it does tend to break faster than Asian hair. Also, I have a big Persian clientele and you would think that their hair is similar to Indian hair, but it's a lot finer and it breaks so much faster, so it's really about understanding different ethnic hair textures and density and how each one works."
"Indian hair can vary," adds Carter. "There's some that's extremely coarse and some that's very similar to Caucasian hair. You need to know the ethnicity and how that hair works and behaves to chemicals—this is the biggest asset that you could possibly have because it's completely different."
PRO TIP: While face-framing can be flattering for just about every hair colour, Carter says it's important to factor in your client's lifestyle. For example, if she wears her hair in a ponytail for most of the day, the money piece may sit around her face on its own, which she may not be comfortable with, especially if the money piece was intended to add depth to her hair colour.
Highlighting Heroes
L'Oréal Professionnel Blond Studio 8 Bonder Inside
Lightening powder with up to eight levels of light and includes bonding technology to protect hair's integrity during lightening without additional mixing or any extra developing time.
Joico Blonde Life
Powder and cream lighteners featuring bond-building arginine, tamanu and Monoi oils, which offer up to nine levels of lift and are ideal for highlights and balayage both on and off the scalp.
Revlon Magnet Ultimate Technical Additive
A pre-treatment to enhance hair strength and promote optimal colour results, while protecting hair from external stressors.