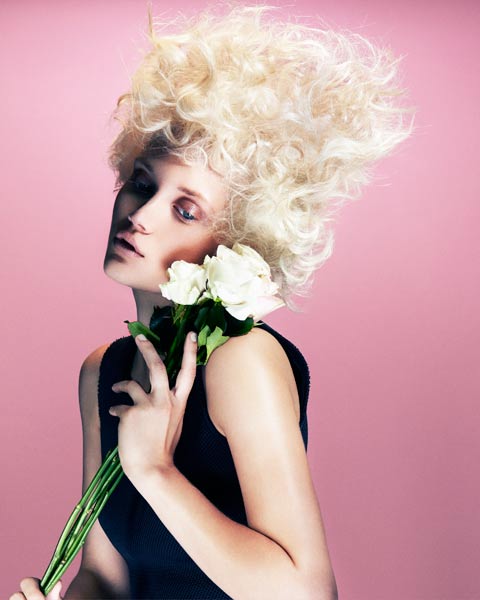 The daily pressures of owning your own business, balancing your personal life, and raising your standard of living can be daunting, especially in today's economy.
Do you sometimes feel overwhelmed? Is it difficult to find and keep good staff? Are salon costs rising?
These are just some of the questions many salon owners face daily while trying to grow their business. Owners must wear many hats in trying to deal with adversity and the challenges of owning your own business.
The following tips will help you meet adversity with confidence and help you regain your passion and determination.
1. Become a fierce competitor.
Competition is good. Having peaks and valleys (like winning and losing) are part of the growing process. Learn to compete and it will motivate you to become the best you can be by giving the opportunity to show your stuff. It will also help you take on adversity better. Be a fierce competitor by seeking out on-going education, especially in the area of developing powerful business management skills.
2. Know you're not alone.
Help is always available, especially if you're willing to admit you need it. Aside from salon owner resources, like SalonMagazine.ca and Hairdresser Career Development Systems, connect with veteran salon owners. As a fellow salon owner/hairdresser, educator and business consultant, with over 43 years of real world experiences, I certainly understand your educational and business needs. Feel free to connect with me on Facebook.
3. Find you determination.
When the going gets tough, the tough get going. You only fail when you fail to get up. Courage isn't having the strength to go on –it's going on when you don't have the strength.
Whether it's getting back to what inspired you to open a salon, remind yourself that you can get through anything. Friends, family, colleagues and motivational poster or two should help, too.
4. Take a break.
Sometimes you just have to step away from your business and refocus. A trip or getaway is a great option. Try seeking out opportunities to connect with other salon owners to reignite your passion, such as through one of my salon owner's conference cruises. Learn more here.
5. Define your challenges.
Before you can solve your problems, you need to identify it, prioritize, and find solutions. Be honest with yourself. Are you a great leader? Are you business-minded? Once you figure out your weaknesses, seek to improve yourself.
6. Focus on education.
Look into ongoing education opportunities, but be specific about your needs. For example, if you need more customers take classes in digital marketing. Social media offers fantastic opportunities to grow your business.
7. Don't worry so much.
Live the moment, enjoy life and count your blessings. I often like to remind myself that other people probably have more problems than I do. Be thankful for good health, family and the ability to be anything you want. You have two choices in life: to do nothing and hope everything will get better, or take action. You control your own destiny.
Published with permission from Jon Gonzales. Gonzales is a business consultant, trainer & speaker to salon owners and hairdressers. Visit his blog for more free business tips: https://hcds4you.com
Images: Hair: Philip Bell, Ishoka Hair & Beauty; Photographer: Andrew Vincent; Makeup & Styling: Denise Rabor; Styling: Rachel Bakewell