In our business, we are professionals that often become a confidant to many of our loyal clients. Most of us choose this profession not only for artistic and creative expression, but also because we deeply enjoy making people feel better. But that empathic trait can have a downside. Like many veterans of the beauty industry, I have heard countless stories while working behind my chair as a hairstylist and salon owner that have fascinated, titillated, entertained and delighted me, while some have shocked and horrified me, emotionally impacting me for days. Ultimately it's a blessing—I have learned so much from all of these stories. The burden is how much energy it required to be present for my clients and my team, and how susceptible you become to burnout. My ignorance of the risks of burnout prevented me from recognizing it's signs and symptoms, causing me serious stress.
When burnout happened to me I didn't know what it was. Feeling drained and weary from being a hairstylist, I decided that it was time to change my career. I felt like a therapist most of the time so I thought I might as well make it official. I returned to University and while taking psychology courses, discovered that not only was I experiencing burnout but that there was a term for my type of burnout: "compassion fatigue".
Mental health professionals, counsellors and therapists are well aware of the risks of hearing about trauma while helping their clients. And yet, salon professionals rarely get guidance about this subject and are offered little to no training about this real threat to our well-being and productivity. Our mental and emotional health are often overlooked or ignored all together. And the difference of being empathic versus sympathetic is rarely defined until we are in the salon everyday.
Sympathetic: Being sympathetic about a story engages more of the intellect and social norms: you hear a sad story, acknowledge its sadness, express an appropriate condolence and feel no lasting emotional impact.
Empathetic: Feeling the exact emotions of the person as they recall the story of trauma he or she has experienced or is currently experiencing. To an empathic person, a sad story makes him or her feel deeply sad and that feeling takes a few hours to dissipate. The curse of being highly empathic is a much higher risk of burnout.
Add to this, the more empathic you are, the more impact a highly emotionally charged story can have on you, the more you are like a sponge and often the more people feel comfortable unloading their troubles on you! Many beauty professionals are highly empathic and this trait is precisely why they are in the business.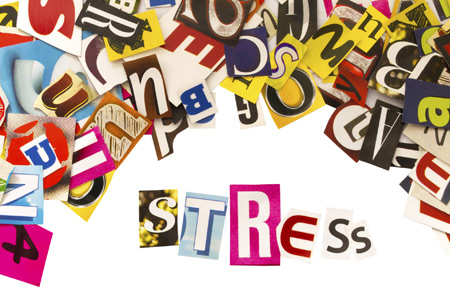 "Compassion fatigue" is the result of vicarious trauma. In a nutshell it is a stress-related syndrome that forms when our capacity to care for others is being constantly drained. Unless we take steps to "recharge" it can make us unable to perform our duties to best of our abilities and sometimes stop us altogether. It is a gradual process–often undetected where you may begin to feel the following:
– Irritability and/or a numbing of emotions
– Wanting to leave early or start late almost everyday while in the salon
– Loss of productivity
– Celebration when you have a cancellation or feeling relief when you have a slow day
– Fantasies of escaping your life or completely changing your career when you previously loved it.
– Feelings of isolation-social life may suffer.
– Chronic insomnia
– Signs of depression (loss of interest and enjoyment in activities that you normally like.)
– Feeling unappreciated, unrecognized or unimportant.
– Abusing drugs or alcohol to cope
The person with burnout is often the very last to know! Luckily some intense self-care can reverse emotional burnout.
Here are some easy tips and strategies that have worked for me:
1. Weekly sea salt bath adding an essential oil like lavender or rose geranium. These are calming and soothing smells that directly influences the parasympathetic nervous system-your body's built in way to slow down-reducing stress hormones that negatively impact our health.
2. Exercise done at least 3 times per week is a great stress buster and energy refresher. Just a 20-minute brisk walk will do. Yoga is another wonderful de-stressor. Find what you like.
3. Writing out your feelings is a great help. Be sure to emphasize what you are grateful for while putting the negative in perspective.
4. Enjoy a hobby. Expressing your creativity in ways outside of your career can engage your brain creating new neural pathways that help with resilience-the power to bounce back.
5. For every negative experience you have each day, consciously notice three positive experiences. Research has shown that maintaining a 3:1 positivity ratio protects us from burnout and makes us resilient.
6. Practicing regular meditation. There are many forms and ways for every personality type. Meditation is truly time-tested way to beat burnout.
7. Set your own personal boundaries. Be a polite listener when others disclose to you but learn to not take it on. It is not yours to fix or carry. Empathic people need to learn to set clear and firm boundaries.
Debbie Surette is a 25-year veteran of the beauty industry with a passion for the science behind holistic wellness. She is a Master Hairstylist who is currently attending Acadia University finishing an undergraduate Science degree in Applied Psychology. Debbie was blessed to previously own a franchise of the Head Shoppe in Halifax. Ten years ago she opened her home based Hair Studio in Berwick, Nova Scotia to raise her two sons and still enjoy the wacky world behind the chair. Debbie can be reached through her wellness website: www.thehappymedium.info