Guys want products that cater to them and give them exactly what they need in no time at all. The new Label.Men collection from Label.M, available now, offers just that: seven new products that use ingredients addressing common hair care concerns for men while getting every styling job done in no time.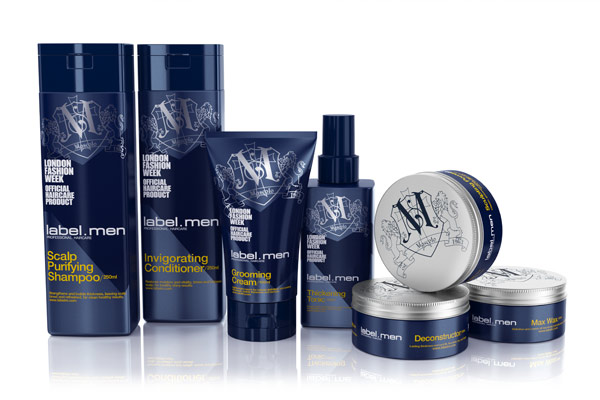 What it does: The entire collection follows the four C's: Cleanse with the Scalp Purifying Shampoo, condition with the Invigorating Conditioner, create with the Grooming Cream and Thickening Tonic and complete with the Sculpting Pomade, Max Wax and Deconstructor, offering a full range of products that fulfill each styling need.
How it works: The lineup is formulated with the EleMENts complex, which uses ingredients like clove, peppermint and carrot root and seed oil to help boost thickness, stimulate hair growth and hydrate the scalp.
Best use: Wash and condition hair with the Scalp Purifying Shampoo and Invigorating Conditioner. Select styling product based on your client's hair type and styling preference. Spray the Thickening Tonic through hair for root boost and tame curly or wavy hair with the Grooming Cream. For an all-day hold use the Sculpting Pomade to create and control style or the Max Wax to build texture and the Deconstructor to create volume with a matte finish.