Equip your salon with some of the latest Halloween product launches, just in time to get clients thinking about what Halloween nail art they'd like to ask you for (have you seen these awesome, exclusive Halloween nail art designs?) To help promote Halloween nail art services, Melissa Hoogendoorn, Venique senior marketing executive, suggests, "Create example nail art and offer this addition to clients. Also, wearing and showing off nail art is the best advertisement! This can entice a client to ask [for it] or is a great way to get the conversation started."
Monster Ball by China Glaze
Dashing or ghastly, there's a colour for each client's costume in the six-piece Monster Ball collection, available in October. Howl You Doin' is a shadowy purple glitter; Bat My Eyes shines in gold glitter; Boo-Gie Down is a confetti-filled polish of orange, black and white; Fang-Tastic mixes up green, blue and magenta in a bottle; Bump In The Night gives a classic black; and Ghoulish Glow is a fun top coat that glows in the dark. Artist Abigail Larson, who is known for her illustrations of things that spook and scare, also designed the Monster Ball display.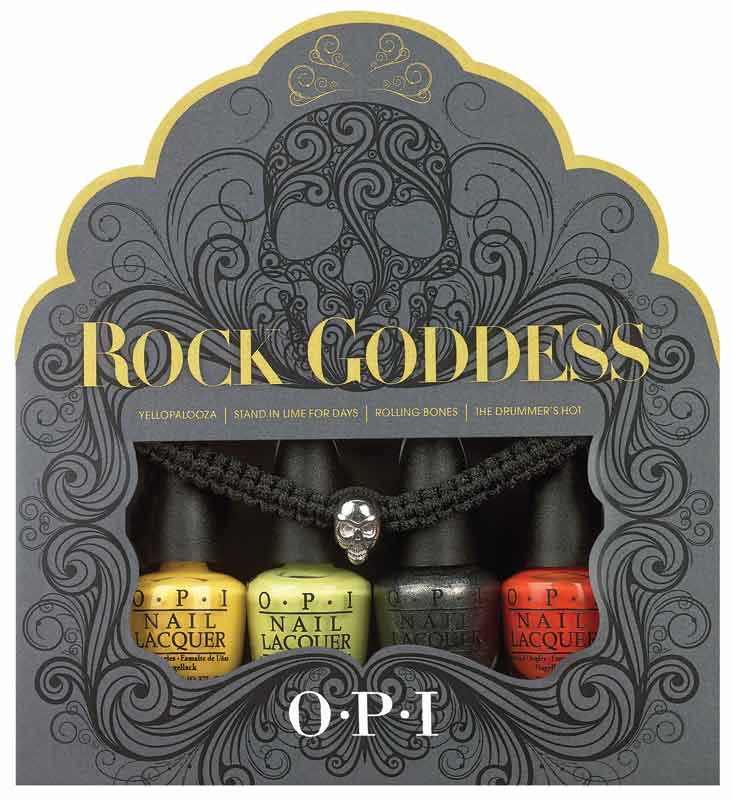 Rock Goddess by OPI
Give your clients a rocker-inspired nail look with the Rock Godess mini lacquer set, which also includes a black woven bracelet with a statement skull charm. Available in September, the set includes Yellopalooza, Stand in Lime for Days, Rolling Bones and The Drummer is Hot.
Hypnotized by Venique
This mesmerizing collection offers six shades that are simply spellbinding. Launching in October, it includes Pick Your Potion, Magical Potions, Tangerine Flip-Flop, Dominating Thigh Highs and Spike-It!
Images courtesy China Glaze, OPI, Venique