Going long is officially a trend. Here's how to help your clients pull off the look.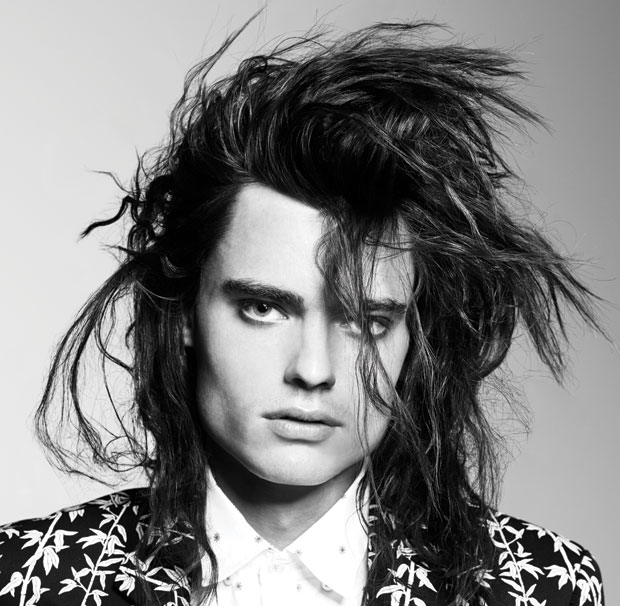 According to the most notable fashion and beauty authorities around the globe, longer hair is one of the top new men's trends for fall 2017. So how do you bring your clients to the next level?
Longer styles, of course, aren't for every client on your roster. "The men who want this look right now are the trend-setting type. The ones who work in a very creative, fashion-forward profession," says Pete Goupil, all-star educator for American Crew. "We're a little bit behind with respect to this look in Canada, but it's starting to pick up. Revisiting grunge from the early '90s is where this is originating, too."
"I would say that the biggest premise of longer hair is that the severity of the fade is softening. We're seeing one-inch fades instead of 12 inches now. I would say the look is more undone," adds Edwin Johnston, artistic director for KMS.
Less Trim, Less Often
As hard as it may be for a barber or salon owner to hear, "if your client is going for a longer look, you will have to wean him off his regular appointment routine," says Goupil, who applies this principle for his die-hard clients who want a longer mane, having them come in every two or three months instead of the usual monthly bookings. So should this be a concern when your business model requires you to have a full appointment book?
Not necessarily, says Johnston. "Men like routine. You need to have a progressive approach if the goal is to let the hair grow out a bit. You never want to keep them out of sequence in coming into the salon because, let's face it, your livelihood depends on it."
"Just make sure you have a plan for those who want longer hair. It's very important to transition them from a fade or a short, tailored look so that the hair looks good from every angle," says Goupil. "And always trim hair so that it has a square shape. I can't stress this enough when I give classes. Men require a square shape so that hair looks more masculine and appealing."
More Texture
Feathered cuts and more texture are definitely de rigueur when going for longer hair. Here, big, chunky strands become your allies, as does hair that looks more undone.
According to Eugene Souleiman, creative director for Wella Professionals, in an interview for a 2017 fashion show, "[hair for men in this fashion show…] is raw, with texture and lots of volume on the guys.
The hair is quite big, it's quite curly. There's a slight feeling of the '70s and the '80s, too. But it's much rawer than that. It's not polished. It feels more organic."
"I love working with a razor to make nice feathered cuts on longer styles," says Goupil. "It allows me to create more texture, and give hair a natural finish, foregoing too much product because you're already achieving a certain type of finish." Just make sure you master how to use the blade efficiently. And if you need to, take a class or two!
Looking to add more texure? According to Johnston, perms are a quick fix. "Personally, I haven't seen [this technique], but there's a lot of talk in the industry about this. You just need to add eight or 10 big perm rods to keep hair off the face and add texture. But only the very fashion-forward clients will go for it."
Colour is another great option for adding controlled messiness and dimension. "A couple of foils will do the trick, and it doesn't need to be extreme to be effective," says Johnston.
Your Go-To Products
{igallery id=7523|cid=2712|pid=1|type=category|children=0|addlinks=0|tags=|limit=0}
Photo: Jenni Tarrant, Bond Hair Religion, Australia, Makeup: Casey Core, Styling: Lydia-Jane Saunders; Photo: David Mannah