Each year M Beauty Bar, a Toronto-based nail and brow bar, selects an organization that its team can contribute to before the holiday season.
This year, salon owner Jenn Tran and her team chose an organization that helps women that have recently immigrated to Canada.
"Every year we pick an organization we can help and we work together as a team," says Tran. "In this industry, we're always on the go and we don't always take the time to do something that will benefit others."
The idea behind their annual event, which took place on December 11, 2017, was to bring women into M Beauty Bar for a "girls day in," in which they could relax and enjoy a day of pampering and manicures. CND Canada was also in attendance to show their support for the event.
"It's so important to give back during the holiday season," says Danielle Causarano, brand manager for CND. "There are so many people who come to Canada looking for a new opportunity, and often they have so many skills that they don't get to put to use."
At the event, guests had the opportunity to get their nails done while enjoying a holiday celebration complete with music, food and gifts for each guest.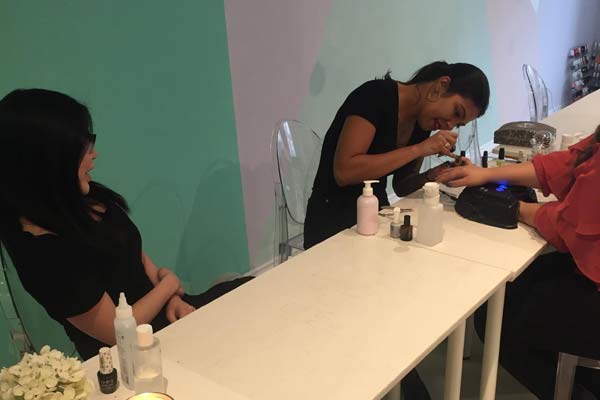 Stay tuned for more of Jenn Tran's story, including why helping people who are new to Canada is a cause close to her heart.