It was a weekend of celebration for Maritime Beauty, which marked its 50-year anniversary at this year's Carnival of Beauty show.
Held at the Cunard Centre in Halifax on April 16 to 17, the two-day show kicked off with its annual hair and nail competitions. This year's competitions were a huge success as hairstylists battled it out for the top prizes in the New Talent, Men's Avant-Garde, Women's Trend and Evening Long Hair Up categories, while nail technicians went head to head in the Nail Enhancement and Nail Art categories.

Redken artists Laura Hagen and Marilyn Rose-Ikede present their looks on the show's main stage (photo: Instagram @maritimebeautysupply)
The show's main stage featured special appearances and presentations by leading industry professionals including Ann Mincey, former VP of global communications for Redken, renowned hairstylist Martin Parsons, Matrix artistic director Chrystofer Benson, Aveda's director of education development Christopher Hermann, and Sexy Hair master artists Steven Melito and Dawn Atkinson.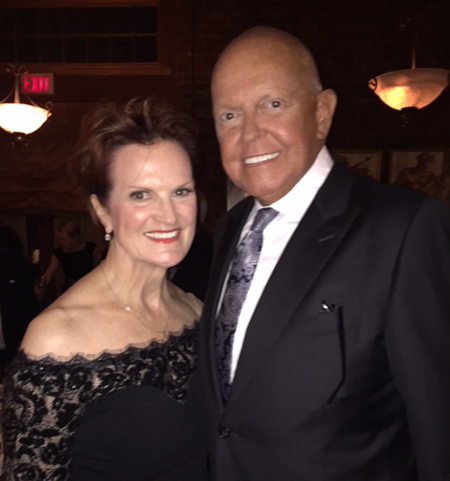 Ann Mincey and Martin Parsons (photo: Instagram @salonmagazine)
The show's Look and Learn Classes included hairstyling trends and techniques led by experts from L'Oreal Professionnel, Moroccanoil, Matrix, Pureology, Redken and Babe.

Jeanne Beker and Redken's education director Terry Ritcey (photo: Instagram @terryritcey)
The evening's gala was hosted by Jeanne Beker and included presentations by Redken, Martin Parsons and Matrix.

Two of the winners for best "trashion" and best overall from the Aveda Catwalk for Water show (photo: Instagram @mikeswiech)
Aveda showcased its Catwalk for Water, an annual runway show in which the brand's local salons team up to raise money for Earth Month and showcase earth-inspired hair, makeup and fashion.

Ann Mincey and Maurice Doucet (photo: Instagram @terryritcey)
The gala also honoured Maurice Doucet, owner of Maritime Beauty, for his extraordinary achievements in the beauty industry over the past 50 years.
Additional photos: Instagram @kylee_nunn_photo, @maritimebeautysupply