See which Canadians made the list.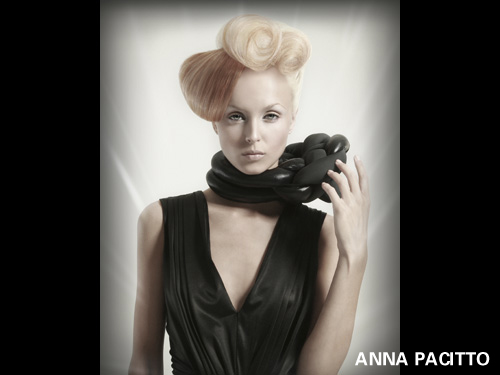 April 29, 2011- What: The North American Hairstyling Awards is naming names today, as finalists were just announced. The list includes some showstopping work from major Canadian names.
Who: Congrats to all the Canadian finalists: Edwin Johnston, Timothy Switzer, Simon Chercuitte, Anna Pacitto, Palma Anshilevich, Martin Alaire, Marco Verrelli, Johnny Cupello and Holly Hui.
You set Canada apart with truly fantastic work!
Here's the full list of finalists:
Avant Garde:
Palma Anshilevich The Hair Spot
Damien Carney JOICO
Dan Csicsai Salon Glo
Kris Sorbie Redken 5th Ave, NYC
Jake Thompson Lunatic Fringe
Contemporary Classic:
Simon Chercuitte SACO
Eli Mancha Bang Salon
DJ Riggs Main Entrance
Timothy Switzer Timothy & Co Salon & Spa
Dimitrios Tsioumas Mizu New York
Editorial Stylist:
Damien Carney JOICO
Amy Freudenberg MAKA Beauty Systems
Charlie Price Antoin du Chez the Spa
Dimitrios Tsioumas Mizu New York
Marshall Vanierland
Kelly Cardenas
Fashion Forward:
Michael Albor / Donna Hamilton The Loft Salon by Michael Albor
Chrystofer Benson Salon Tantrum/Matrix
Steve Elias Elixir Salon & Spa
Jake Thompson Lunatic Fringe
Zahir Ziani Red Door Spas
Haircolor:
David Adams redCHOCOLATE
Martin Alarie Salon Pure
Chrystofer Benson Salon Tantrum/Matrix
David Munn/Natalie Gurley Van Michael Salons
Dimitrios Tsioumas Mizu New York
Hairstylist of the Year:
Michael Albor The Loft Salon by Michael Albor
Carlos Cintron TIGI – Lewisville, TX
Daniel Holzberger Van Michael Salons
Eli Mancha Bang Salon
Charlie Price Antoin du Chez the Spa
Master Hairstylist:
Damien Carney
Edwin Johnston Cutting Room Creative
Anna Pacitto Salon Pure
Dusty Simington
Kris Sorbie Redken 5th Ave NYC
Salon Design:
Bangz Salon & Wellness Spa
Lati & Sara Domi
Lunatic Fringe
Rebellations Hair & Beauty
Salon M Squared
Student Hairstylist:
Caitlin Charles Eric Fisher Academy
Christine Doerge Eric Fisher Academy
Bella Hammer Aveda/Fredric's Institute – Cincinnati
Holly Hui MC College
Giovanna Simington Golden West College Cosmetology
Salon Team:
Fresh Hair Studio
Hair Body & Sol Inc.
Jackson Ruiz Salon
JC Salons
Studio 1452
Texture:
Carlos Cintron TIGI – Lewisville, TX
Shirley Gordon Strands Hair Studio
Jaymz Marez Sophisto
DJ Riggs Main Entrance
Daniel Roldan MATRIX
For full event details, visit probeauty.org/naha