Tell me about how you got your start in the hair industry. I've been in the industry for 13 years now, but I..
Read More →
Wella Company and Musée des Arts Décoratifs (Museum of Decorative Arts) are joining forces to create an exhibition called Des Cheveux et des..
Read More →
With more clients looking for vegan and cruelty-free options for their haircare, do you have products in your salon to match their needs?..
Read More →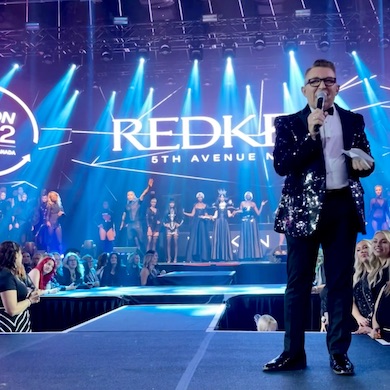 On Sunday, October 16th, Redken kicked off their 6th annual Fusion event. The three-day education event was held at the Westin Harbour Castle..
Read More →
This past spring, salon owners, stylists and beauty pros gathered at Pier 21 in Halifax, Nova Scotia for Maritime Beauty's Maritime Inspiration. The..
Read More →
More than 100 hairstylists gathered at the Liberty Grand Entertainment Complex in Toronto on Sunday, May 29th for Moroccanoil's Professional Haircolor show. Hosted..
Read More →
The 2022 British Hairdressing Awards (BHA) were held live on November 28th at the Marriott Hotel Park Lane in London, U.K. Produced by..
Read More →
The 2022 Kao Global Creative Awards were on Sunday, October 2nd at the RAI Convention Centre in Amsterdam, Netherlands. More than 1,000 entries..
Read More →
Wella Company has announced the winners for the 2022 Beauty Envision Awards. The winners were crowned in seven photo-based categories including, Canadian Trendvision..
Read More →