Before we were the style-conscious staff of Salon Magazine, we we're just regular people (and we may have committed a few style sins in the past). See how far some of us have come in the photos below. Don't judge us too harshly.
1. Jillian Wood, Online Editor
You can probably tell that her Dad used to her hair (deep side part and brushed out curls). She got to pick the barrette though.
2. Valerie Lam, Associate Editor
Bangs and pigtails! Classic.
3. Alan Swinton, Production Manager
Alan once had…short hair. We don't even recognize him!
4. Karren Han, Operations Manager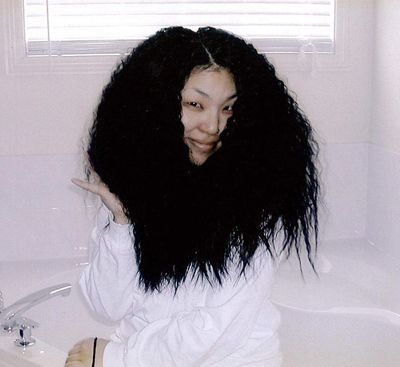 This is what happens if she puts her hair in braids. That is her real hair.
5 & 6. Jade Batemen, Associate Publisher/Sales Director and Bridget Light, Web Design & Development Coordinator
Everyone loves getting their picture taken in the mall photo booth. Jade demonstrates the perfect early 90's part while Bridget exudes confidence with a thick headband.
7. Candice Besselaar, Business Administrator
Candice didn't always have long hair! Here she is with an Oma-approved bob.
8. Anna Lee Boschetto, Editor
This is not a perm. This took two sets of hot rollers.