Buns
It was a battle for the buns, as well as the Oscars. Both Patricia Arquette and Julianne Moore stepped out onto the red carpet sporting buns, and while both ladies won that coveted gold statue (Best Actress in a Supporting Role and Best Actress in a Leading Role, respectively), only one was the real bun winner of the night. We appreciated Patricia Arquette's attempt at doing something a little different with her hair, but by the end of the night (actually, the end of the red carpet), her 'do looked a little unkempt and in need of some hairspray. Julianne Moore's sleek low bun was a classic style for a classic lady.
Cropped
If you thought the lob was a dramatic, try chopping off a few more inches! It takes guts to rock a close crop or a pixie cut, and we admire both Scarlett Johansson and Faith Hill for taking the plunge. ScarJo's new look is very edgy, but we can't quite make up our minds as to whether it's a true hit or miss. As for Faith Hill, we miss her iconic Mississippi girl locks.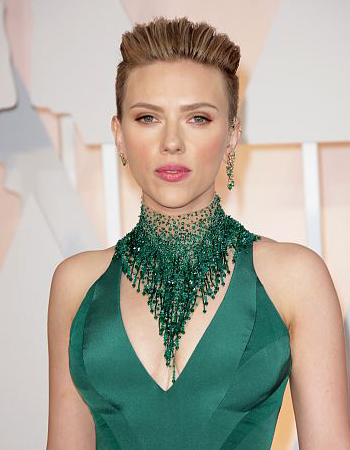 Centre Part
We've seen a lot of side parts lately—a lot. The centre part was a refreshing change on many starlets last night, and we love the way Zoe Saldana incorporated it into her loose updo, with a few tendrils sneaking out for the done-undone trend. Solange Knowles was also rocking the centre part, but we weren't loving her look—with the combined volume of hair and dress, there was a serious lack of definiton.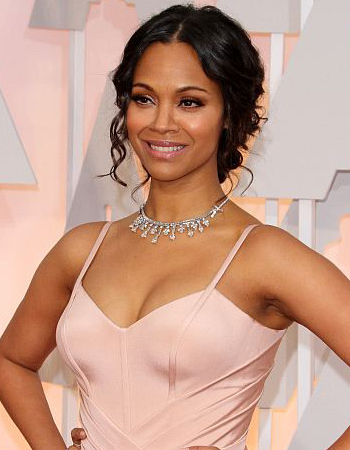 Updos
If last year's Oscars was the season of the deep side part and long loose waves, this year's go-to style was the updo. We didn't spot any celebs with a standout miss on the hair front (thank goodness for that!), but we were so happy to see some celebs trying something a little different. From Sienna Miller's chic plaited updo to Cate Blanchett's voluminous done-undone look (and stunning statement necklace) and, of course, Emma Stone's loose chignon, we'd be lying if we said we weren't happy to see those long loose waves go.