On January 6 2014, as a respite from the biting cold, hairstylists were invited to preview the stunning new Privée colour palette from Revlon Professionals, which features warm and fierce reds. Just in time to try them for Valentine's day!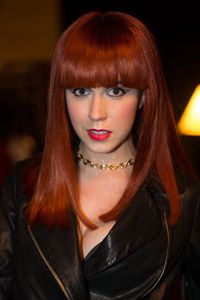 And what better way to showcase this collection than with a launch at super chic club Le Cinq in Montreal to start the year in glam mode!
To match the mood of the evening where pure coppers, amber, electric and purple reds were in full force, guests were encouraged to wear red and copper clothing or accessories.