It's been a busy summer, but we've rounded up the hottest industry happenings this month so you won't miss a beat.
News & Events
Miss out on Wella Professionals NATVA this year? We've got all the coverage right here.
Francesco Fontana and makeup artist Cheryl Gushue introduced the newest concept salon to Toronto on July 9, Studio Fontana. The space combines hairstyling, beauty and photography and offers a full service menu while also doubling as a photography studio and small academy for both Fontana and Gushue to pass on their expertise to local stylists and artists.
Pivot Point International brought their education to the Great White
North with the first ever Creative Jam, a two-day educational workshop with hands-on seminars and inspirational demonstrations.
Global educators alongside Canada's Laddie James presented some futuristic and inspirational looks, while guiding attendees and encouraging them to come out of their comfort zones and let their creative juices flow.
In one of the industry's biggest news hits of the summer, Wella has been acquired by Coty. Read about the sale here.
Check out this year's Canadian Color ZoomSemifinalists! We're excited to see which Gold Winners will be taking the stage in

Las Vegas this October for the International Live Competition from Goldwell.
Have you seen which Canadians took home the coveted NAHA titles this year? Check out the collections from the four winners: Paul Pereira, Marlo Steenman,Erika Fung and Local B. Plus, read more about the awards show here.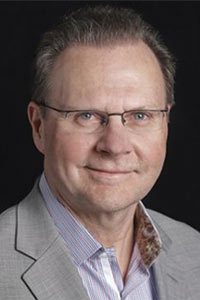 Premiere Orlando 2015 took place May 30-June 1 where thousands of the industry's finest gathered at the Rosen Center for a weekend of exhibits, vendors andsunshine. The main stage lineup included Paul Mitchell's Robert Cromeans and Sassoon Academy's Mark Hayes while 2014NAHA Colorist of the Year, Matrix's Chrystofer Benson and Redken's celebrity colorists Tracey Cunningham and David Stanko took to the hair colour stage to share some expert advice. Don't forget to mark your calendar for next year: June 4-6, 2016.
Revlon Professional has appointed Marty Flaherty as the new general manager where he is responsible for Canadian sales, marketing, education and commercial support activities for Revlon Professional Brands Canada.
Products:
Between sun and colour services, protect your client's hair this summer with Hair Treats Bondex ABS.
Does your client need some serious hair-apy? Get damage control with Quantum Repaira and prevent further damage with Kérastase's Résistance Thérapiste.
Give your client one of the hottest looks this season with UNITE's 7Seconds Glossing Spray. See what it can do here.
Looking for new ways to keep your nail tools lasting longer? We have some tips from the pros here.
Check out the latest fall collections here, but if you're wanting to hold onto summer for a bit longer, we've got a great tropical mani how-to your clients will adore!
See what other products we're excited about this coming season here.