Here's a look at what's been going on in the world of beauty this month.
News & Events

Change the WORLD: WORLD Salon Products has rebranded its environmentally friendly professional performance products. The new reveal showed off the company's brand new look and reaffirmed its dedication to the pursuit of environmental sustainability and innovative natural products.
Adding "Joi": Joico unveiled their new brand identity in Montreal at their national sales meeting June 15-17. After much thought and market research, Melisa Gill, Marketing Director for Joico Canada, announced with great excitement the new tagline "The Joi of Healthy Hair." See more highlights from the event here.
People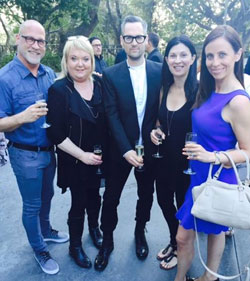 Changing Places:
Jeremy Davies-Barbala has been appointed as Joico's new international creative director. The former senior creative director for Sassoon, U.K, has demonstrated exceptional leadership skills since starting with Sassoon in 2002, and has as a very strong following in the hairstyling community.
This September Davy De Bondt will succeed Elise Massicotte as Wella Canada's new national manager. De Bondt will be relocating from Geneva, Switzerland where he has led the marketing, strategy and planning at Wella's global distributor operations in 46 countries across central and eastern Europe, the Middle East and Africa.
Aldo Gemmiti has been named Chairman for the Allied Beauty Association. With19 years in the industry with WAHL Canada, Gemmiti is the perfect fit for the ABA.
Béatrice Dautzenberg has been busy honing her skills as a top manager at L'Oréal since 2001. She arrives in Montreal, L'Oréal's Canadian headquarters, via Belgium, France, Australia and the U.K., and will be leading L'Oréal Professionnel and Pureology as general manager.
Matrix has a new director of education and events, and it's Angele Charette. The Sudbury native has been working with L'Oréal Professionnel since 2005, where she worked her way up to become sales and education manager for Kérastase and Shu Uemura in 2014.
Products