Movember—the month where guys rock a lip sweater to promote awareness for prostate and testicular cancer—has arrived, and there's a few things your salon can do to help your male clients make it through the month while supporting the cause.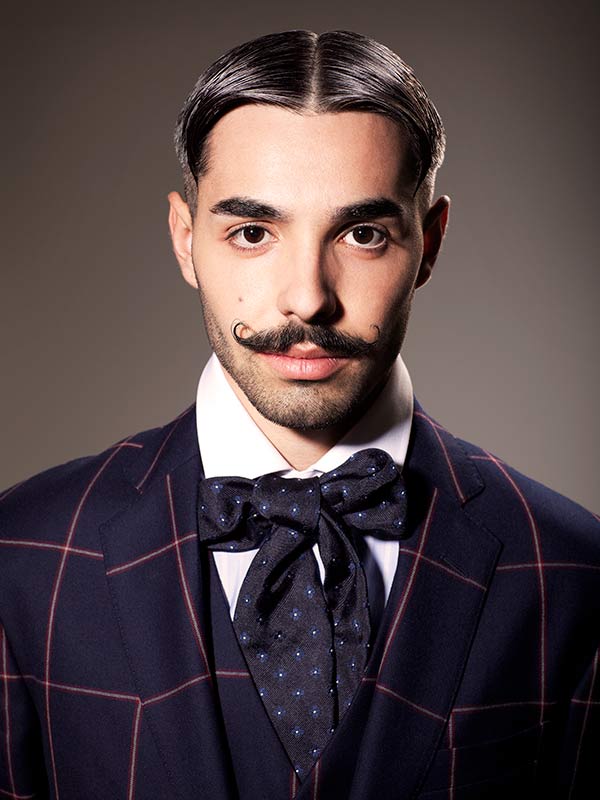 Step 1. Know the numbers.
Jason Culala, of The Original Grooming Experts in Toronto, says the month is a great opportunity for promoting men's grooming and health. "It's a time to show the men a great service and let them know what [health] battles men face. We take the approach of feeling good and doing good."
So, what can you share with clients about this ever-important month?
–According to movember.com, avoidable mortality accounts for 74% of premature deaths in Canadian men. This includes death from prostate and testicular cancer and mental health issues, which have a lack of education and publicity surrounding them since they are sensitive topics men often avoid talking about.
–Prostate cancer is the most common cancer among men, and is the leading cause of death from cancer in men, with one in eight being diagnosed in their lifetime. Testicular cancer is the most common cancer among men aged 15-29 years and has been steadily rising over the past few decades.
–Funds raised through Movember.ca are used by the Movember Foundation to support 800 programs around the world that focus on prevention, education and helping men battling cancer and mental health issues. Direct the men in your life to https://ca.movember.com/mens-health/ to learn more about taking control of their health.
Step 2. Show your support.
"There are so many different styles from mustaches, goatees to beards that men wear," says Culala. "Men who are usually too timid to try a new facial hair look can go this month without being judged. It gives barbershops a chance to show their stuff, and how to groom facial hair properly."

So, as a hairstylist in a salon, how can you help out or get involved?
–A little encouragement can work wonders for the cause. A smile here or there at a patchy 'stache, or a small donation can make the difference for a dude struggling with his upper lip fuzz.
–"If you really want to show awareness, create a team of the MoBros (or MoSistas) for the salon or for the barbershop, to grow mustache and raise money for the cause," says Culala. Your salon could also do dollar matching for any hairdressers raising funds, and ask clients to contribute. (Learn more at here.)
–Give male clients the right tools to look dapper no matter how their 'stache is growing. Make the boys aware of other services you offer, and when they're in the chair, make sure to educate them on the products and techniques you're using so they can feel confident with upkeep at home. "Most men usually need direction," says Culala. "Try not to overwhelm them with tons of product." Simplicity is key.
Product Picks: Schwarzkopf Professional 3D Men Hair and Body Shampoo; American Crew Precision Shave Gel*; KEVIN.MURPHY special edition Movember GRITTY.BUSINESS; Wahl Pilot Small Professional Corded Clipper; Crown Shaving Co. Beard Balm.
*American Crew, a Movember partner, is giving 1,200 styling products away all month long, and donating $6,000 to the Movember Foundation!
Image: Hair Lee Moran for Mr. Rizzo; Photos: Andres Reynaga; Makeup: Lee Pearson; Styling: Bernard Connelly.