There are many variations of blonde, and now Schwarzkopf Professional is giving hairstylists a whole new interpretation with the new BlondMe. The brand's official launch took place at the ASK Academy in Toronto with Schwarzkopf Professional Essential Looks artist Paul Pereira and the Ontario technical team recreating five of the six signature BlondMe looks (originally created by the global BlondMe ambassadors Lesley Jennison and Kim Vö). The event kicked off with John Fortunato, Schwarzkopf Professional Canada's general manager welcoming distributors and sales teams from across Ontario.
The new BlondMe integrates Schwarzkopf Professional's bonding technology with the BlondMe colour and care range, offering the next generation of colour and care products for hairstylists. As Susan Boccia, the brand's education director for Canada explained, the integration of the bonding technology into the product eliminates the extra step in the blonde lightening and lifting process. In addition to the BlondMe care range, the lineup also includes the Keratin Restore Intense Care Bonding Potion and Keratin Restore Bonding Mask that can be offered as an in-salon service, customized specifically blonde hair, which often requires extra nourishment.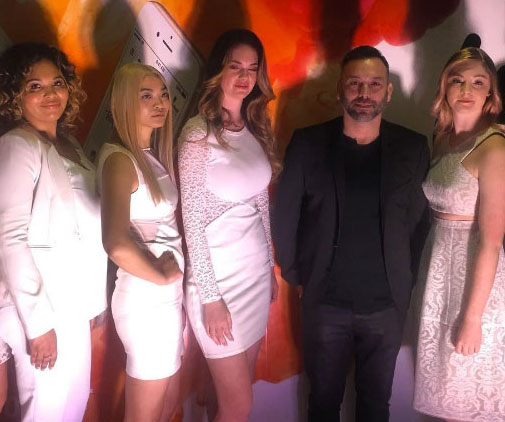 From cool to warm blondes, Schwarzkopf Professional's BlondMe showcases the diversity of blondes and encourages hairstylists to create customized blonde hues for every client. In addition, the line's Instant Blushes, translucent and non-permanent shades, which can be used on naturally blonde and pre-lightened bases, are now a part of the regular lineup. While BlondMe was the star of the night, Pereira and his team also offered a preview of Schwarzkopf Professional's Igora Royal Opulescence collection.