With competitions getting more and more, well, competitive, even seasoned international hairstylists like Stéphane Scotto di Cesare find it challenging. Here's how Revlon Professional's Canadian brand ambassador took his game to the next level—and continues to work it on the international stage.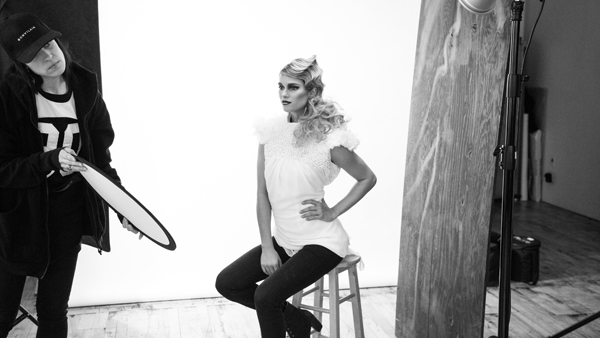 KEEPING IN FOCUS
For Stéphane Scotto di Cesare, competitions like Revlon's Style Masters are a way for him to stay on top of his game. "International competitions help keep my name out there as hairstylist, and for the most part, I'm really competing with myself," he says.
When it came to this year's competition, Scotto di Cesare decided to work with a contrast of elements that pushed him to the edge of his craft. "My direction was inspired by haute couture, with a mix of organic embroidery," he says. As with any photo competition, he says the use of lighting and shadows was also essential in creating the moody atmosphere and tone he was aiming to create.
IN HIS TRAVELS
As an international freelance hairstylist, Scotto di Cesare is constantly inspired by new destinations—especially ones like Ireland, where nature is at the forefront. "When I travel, I tend to observe everything around me. I'm always contemplating and it's something I do on a regular basis without even being conscious of it." Along with nature, Scotto di Cesare says he also looks for inspiration from historic architecture, often found in cities such as Florence, Italy.
SECRET TO SUCCESS
For di Cesare, the process of competitions is one part research, one part of teamwork. "Researching the collection, drawings and trials—it's all part of moving the project forward with my team," he explains. "I could never succeed on my own; other artists always help push me further in my vision." Gleaning knowledge from both your research and others around you are also necessities for new competitors Scotto di Cesare says. "Research the winning looks from past years, to really understand what judges are looking for."
S