Moroccanoil is hosting its first-ever The Collective event in Las Vegas from September 10th to 12th, 2023. The three-day educational event will be held at the Resorts World Las Vegas...
read more →
To commemorate the highly anticipated launch of the Moroccanoil Professional Haircolor Collection, the brand has partnered with Salon to create a special-edition digital magazine. As one of the leading care...
read more →
More than 100 hairstylists gathered at the Liberty Grand Entertainment Complex in Toronto on Sunday, May 29th for Moroccanoil's Professional Haircolor show. Hosted by Robert Ham, vice-president of global education...
read more →
Los Angeles-based celebrity hairstylist Greg Gilmore got his start in the industry working with textured hair and is now known for his colour transformations on celebrities such as Toni Braxton,...
read more →
In its largest launch since the Moroccanoil Treatment, the haircare and styling powerhouse has unveiled its Professional Haircolor Collection, a full portfolio of permanent, demi-permanent, high-lifts, colour mixers, lighteners and...
read more →
Our first "So You Think You Can Style?" contest of 2021 is finally here! For our latest contest, sponsored by Moroccanoil, we want to see your best editorial hair creations!...
read more →
Moroccanoil continues to step into new hair territory with the launch of their collection of consumer and professional styling tools! The range includes two new releases—a ceramic heated brush and...
read more →
With a brand-new academy dedicated to the professional hairstylist, Moroccanoil has created a space that embodies and inspires creativity. With its new, state-of-the-art academy in midtown New York, Moroccanoil has created a space that...
read more →
Moroccanoil has opened the doors to their brand new, state-of-the-art academy in New York City. We attended the grand opening event on January 16, 2020. Among the attendees were Moroccanoil's...
read more →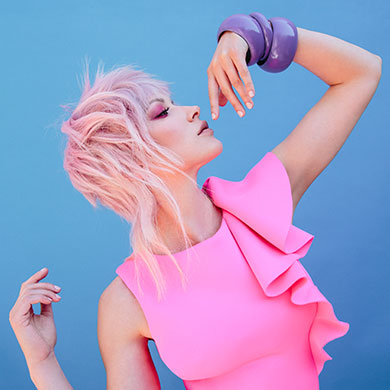 Hair: Kevin Hughes for Moroccanoil Assistant: Emmanuelle Campolieti Makeup: Wendy Rorong Styling: Mark John Tripp Photos:...
read more →
From fashion runways to editorial photo shoots, Kevin Hughes, Moroccanoil's artistic director, is always looking for inspiration for his next project. Here's how he channels his creativity while he is...
read more →