This year, American Crew's All-Star Challenge had us on the edge of our seats when they concluded the challenge with a tie and crowned not one, but two winners!
The award presentation took place during American Crew's 25th Anniversary celebration at the Altman Building in New York City and awarded Australian-based hairstylist, Blade Pullman and U.S.-based hairstylist, Emma Jankowski the titles of American Crew 2019 All-Star Challenge global champions.
In celebration of the brand's milestone, American Crew unveiled their limited-edition 25th anniversary coffee table book.
"This year's event not only marked American Crew's 25th anniversary, but also the first time the judging panel couldn't decide on just one winner for the All-Star Challenge," said Gillian Gorman Round, global general manager of American Crew.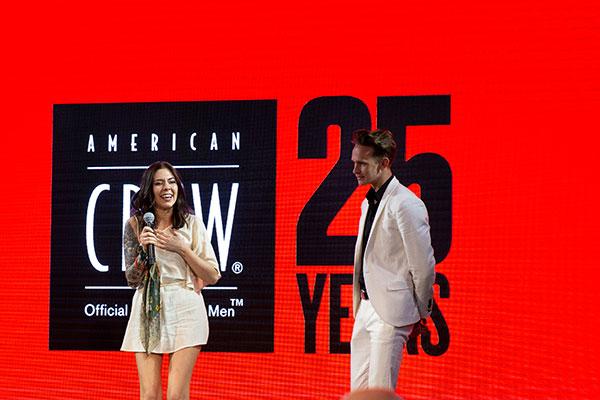 "The two winning styles from Blade Pullman and Emma Jankowski were so different but struck a unique balance, showcasing what we saw as the heritage, present and future of the American Crew man," she added.
Chosen from a group of 14 hairstylists that were narrowed down from thousands of entries, Pullman and Jankowski both showcased their best cut and styling techniques over the course of the two-day finale photoshoot with American Crew photographers, including the brand's founder, David Raccuglia.
Blade Pullman, 2019 All-Star Challenge global champion said, "For a stylist that is just starting out in his career, it has been amazing to be around all of the talented All-Star Challenge contestants. This experience has truly instilled in me the culture of the barbering community and how impactful this competition is for our industry."
Emma Jankowski, 2019 All-Star Challenge global champion said, "Having completed this journey, my biggest advice to other barbers would be to enter this competition. This has been one of the best experiences of my life."
Photos: American Crew