As salons reopen, many businesses are continuing to face financial hardship. We asked experts to share their tips for managing debt and expenses amidst these uncertain times.
---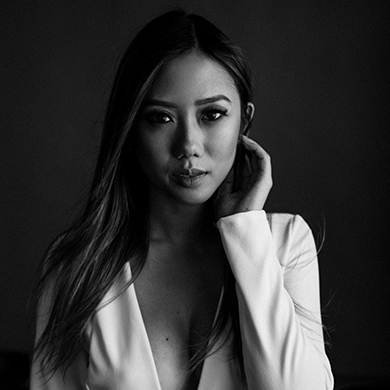 Lisa Dinh is the owner of the Toronto-based salon, Lisa Dinh Hair Studio. She offers business consulting and hair colour education for salon owners and hairstylists.
Derrick Rutherford is the CEO and creative director of Valentini's Hair Design in Guelph, Ont, and founder of The Rutherford Way, which provides prescriptive business and stylist coaching services for salons across Canada.
---
Know Your Costs
"This was every salon's opportunity to work out their costs per hour. We have a template, where you fill in all the blanks, divide by how many hours you're open, and divide it by the number of stylists. With every stylist working, the cost per hour can go down. Work out your true cost per hour and add on what percentage of profit the salon needs, and how much everyone makes an hour so you can go in and restructure your pricing." —Derrick Rutherford
Maximize Your Money
"If you're a salon owner who applied for the $40,000 business loan that's interest-free for two years, it's a good idea to use it to pay off what you can on lines of credit or credit cards you may have. The interest you're saving on a credit card, which can be as high as 19.99 per cent or $300-$400 per month, can be used toward paying off the loan. Plus, you only have to pay back $30,000—the first $10,000 is forgivable." —Derrick Rutherford
Cut Back
"The past three months were a time to go through all our expenses and see where we could cut costs, and we would have never had the time before! For example, with products I'm going to look into options for buying in bulk to help reduce costs. We also changed our merchant terminal to save on fees." —Lisa Dinh
Have a Plan
"My plan is to go through our schedules and figure out how much we would make for each month; it helps me organize how I can cut down our debt. I made a spreadsheet of all our expenses and debt; I put it on paper so I could visually see what our debt is. For example, all salon owners are going to have to pay GST and HST, so I put it on paper so I can see it and slowly work on reducing the total—hopefully by the end of this year." —Lisa Dinh
Save, Save, Save
"To try and get back on track, I'm opening another bank account where I can put some money to save for payment deferrals. Since there are so many expenses and bills, it would be smart to allocate money to certain categories. For example, GST and HST—all salon owners are behind on those payments. Even though the government has deferred it, we still have to pay it back. Moving forward, I'm going to take all of the services in a day, calculate how much taxes are on them and transfer that money into the separate account. That way I can slowly pay it off and not touch it. I know we're all in this position where we're going to be struggling to pay back these bills, but I think it's smart to categorize and open an account to separate the money so we're not spending it on other areas of the business. —Lisa Dinh