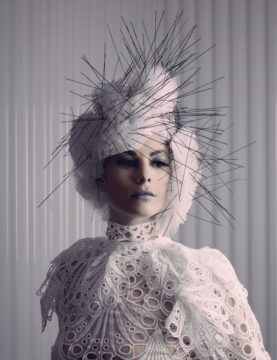 It's the finalist news you've all been waiting for!
For the past week, you've voted for your favourite Contessa finalist entries online and the time has come to see who made the cut.
Congratulations to the Contessa 2022 Fan Favourite finalists:
Breanne Gershon, Glam Breanne, Calgary
Yves Houde, Atelier Mega Coiffure, Québec
Bx Pfeiffer, Fade 'n Dye, Roberts Creek, B.C.
We'll be announcing the winner of this coveted award tonight at the 2022 virtual Contessa Awards gala TONIGHT, which begins at 8:30 p.m. EST. Make sure to register now to watch live!
Remember to use our hashtags (#Contessa2022 and #ContessaAwards) with all your social posts. Plus, tag us (@salonmagazine) for a chance to be reposted and featured in the January/February print issue of Salon!
Congratulations and good luck to all finalists!
Photo: Contessa 2022 Finalist, Fan Favourite, Yves Houde, Atelier Mega Coiffure, Québec, Photo: Sylvain Primeau