Dr. Frauke Neuser, P&G Profe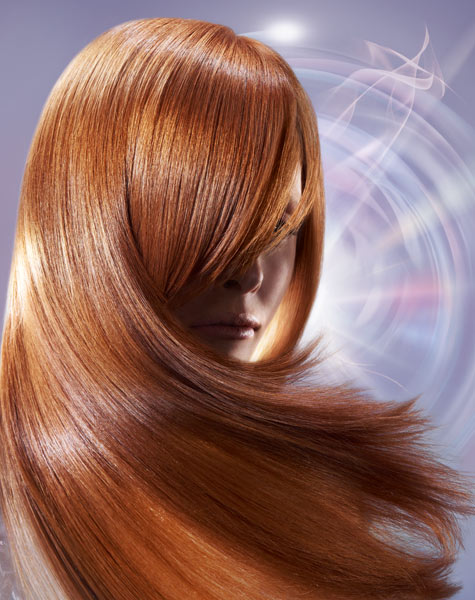 ssional scientist, decodes the technology behind Illumina, Wella's newest permanent hair colour that promises glossy locks and superior hair protection.
Q: What makes the hair so glossy when using Illumina?
A: There are two reasons. First, the cuticle surface remains healthier—colour after colour—allowing light to reflect more intensely from the hair surface. This is much like light reflecting through frosted glass versus clean glass.
Second, a healthy cuticle also allows more light to enter the hair shaft, interact with colour pigments, and be reflected back to what we can see.
Q: How is it possible that Illumina delivers shine and colour similar to that of virgin hair?
A: In hair that has gone through multiple colouring cycles, we often see the cuticle layer become scratched, dull and opaque. This not only reduces the shine we see but also affects the amount of light that can enter into the hair and interact with the pigments. The result of colouring on top of a scratched, dull cuticle layer is a less luminous, very saturated and opaque shade.
In contrast, virgin hair has a healthy, intact cuticle layer that is transparent, allowing light to be reflected as shine. A transparent cuticle layer also lets light enter the hair shaft, interact with the pigments inside the hair, and what we see reflected back is luminous colour.
Illumina tackles the main causes of cuticle deterioration, so that the colour is interacting with a healthy cuticle, much in the same way as virgin hair.
Q: How does Illumina address cuticle deterioration?
A: Copper accumulates on the hair surface every time hair is washed because copper is naturally present in the tap water we use when shampooing hair. When a colourant is applied to the hair, it reacts with the copper, creating so-called free radicals, which attacks the hair and cuticle structure.
Illumina contains a patented technology that selectively encapsulates and de-activates the copper, eliminating the chance for free radicals to form. Importantly, the technology needs to be very selective to target only copper, as other minerals such as calcium and magnesium are also present.
Q: Can Illumina save time for colourists? How so?
A: From our experience, many colourists apply a pre-treatment to remove copper build-up before colouring—this step is not necessary with Illumina. Also, since Illumina leaves the hair so shiny, post-colouring gloss treatments won't be needed.
Image courtesy of Wella Professional