Some proven strategies from well-established salon owners to help you build your very own dream team.
Recruiting top talent is not always as simple as it sounds. In fact, other than client retention, building a strong staff base is one of the most challenging aspects of owning a salon.
Think about it. The image you have built for your salon is almost entirely resting on your staff's skills and personalities: From the way clients' hair looks when they leave the salon to your employee's own attitude and lifestyle. And all of this will have an impact on your business.
"It's not easy to monitor everything that happens in your salon, particularly in the era of social media. But we try to vet everything that is put out there," says Anna Pacitto, co-owner of award-winning Pure and 28 other salons in Montreal, and member of the Davines International Artistic Team. "Essentially, the post has to be beneficial to everyone. And if it's not, we offer help on how to improve things. It's important to make sure every picture carries with it the positive image of the salon."
Tips to Attract the Best Salon Staff
The competition to hire the top hairstylists, colourists and assistants is fierce. Particularly since beauty school enrollment in Canada has dropped in the last year.
According to Statistics Canada data from 2013, young people are studying less traditional skilled trades such as cosmetology and grooming. Now, factor into the equation that there are more booth rentals for stylists who want to make it on their own, and the talent pool further shrinks.
One way to make sure you are always adding new talent to your staff is to build a network with your local beauty schools and hairstyling academies to set up mentorship and internship opportunities. Also advertise these on your social media platforms to attract the best talents to your salon.
Winning a prestigous hairstyling competition, such as the Contessas, is also a great way to promote your salon as a desirable space to work in for talented stylists and colourists.
"It helps enormously," emphasizes Pacitto. When Pure opened in 1998 and we won four Contessa awards that same year, within a few months we had to move into a bigger location because we had no more space for our growing staff. A big award like that also helps keep your staff on their toes because you are all aware that you have to honour the prize you've won. The work you do then has to be of great quality and consistent, so people will come to you because they understand the value of the award."
Although tempting, reaching out to staff from other well-established salons and trying to attract them to come and work for you might not be the best idea.
"We never solicit from other salons," reveals Pacitto. "If it happens that somebody applies, I need to understand what's going on, where the motivation comes from, and will check with the owner from the other salon. What you don't want done to you, you don't do to others."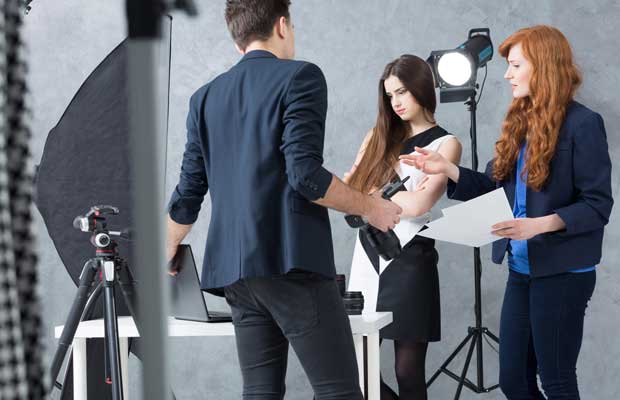 Crafting a Compelling Salon Culture
A salon is always something much bigger than the physical space where your staff works and offers hairstyling and colour services. You actually create an entire culture that's unique to the style and attitude of the vision you had in mind when you laid the foundation of your company.
And that something "special" is something that your staff relates to, and enjoys being part of, that goes beyond any financial compensation.
"When you are interviewing, make that mission statement part of what you are sharing and looking for. I call it: Getting the right people in the same mind frame," advises Andrew Dale, founder and CEO of Unite. A successful team needs to be emotionally invested in their day-to-day work, particularly in a salon setting where artistic vision is at the core of a great service. There is a point where an employee's passion for their work and the vision you've created for your salon meet. It's a deep emotional connection that both the work and the great employees believe in what the salon stands for.
Dale reminds us to "make sure potential candidates are all on board with and have a passion for the mission statement you have created for the company." That way from day one, you are fostering the spirit you want to instill within your group.
Having your staff feel part of that "something special" you have created in your salon, with its unique culture, makes them feel like they belong to a group that's emotionally connected to them and that's unique. Again, this is something that goes way beyond money.
"I hire talent that is genuinely interested in the salon's philosophy and who has a great personality that will fit with the rest of the team and my vision for each salon," shares Melita Campellone, a member of the KMS Artistic Team who owns two salons in Montreal, J'aime Coiffure and Bloc, with very different images.
Creative Ways to Support Advancement
When evaluations come up, use the opportunity to find out about your employees' short- and long-term goals. This is a key moment to provide them the necessary means to develop the skills they crave to reach their professional and personal goals.
Michel Moreau, North American artistic team member for KMS, keeps the communication open and easy with his close-knit team and offers perks like the opportunity to do editorial work. "I offer them my time, a creative day or to be part of a project like a photo shoot, or I let them become more involved in the salon. Listening is a very important component of being a salon owner that fosters growth. Good communication is key, so we do monthly meetings where everybody is involved," he says.
Encouraging your team to attend education seminars is also a great way for them to develop new skills and get to a new level of expertise.
According to Moreau: "I think that education is the key to success if you want to stay strong in that industry. To be a stylist today is not only about cutting and colouring hair. There is a big world offering many great sales, marketing and social media classes, or even public speaking in front of an audience if you want to become an educator. Added to your regular cut and colour courses, these can be great assets to any career."
For Campellone, "putting together an in-house curriculum is very helpful in perfecting your team's skills, while giving them the opportunity to reach their objectives with the ranking system we've put in place." Again, it's about fostering your team's interest and helping them grow.
3 Tips to Cultivate Team Spirit
Here are three ways you can cultivate your salon team from Andrew Dale, founder and CEO of Unite:
Team building is an absolute must. Goal setting with accountability (and time frames) is something critical to build the team. This should be done individually, one on one.
Meetings should be called celebrations! Held quarterly or once a month, keep them positive and upbeat. A great way of doing that is to celebrate team members' birthdays, or announce the employee of the month as voted by the team, not the owner. The winner should receive a small gift certificate, gas card, coffee shop card, etc.
Make sure you have longevity in your team. No one wants to join a brand without knowing they can grow in their career path. If they see you have hairstylists who have been with your salon for a number of years, they will be more inclined to believe they can achieve a certain level, too.