Thinning hair is a common issue, but it's still a subject that is often seen as "taboo" and may cause some clients to feel ashamed or embarrassed.
What many clients don't know is that a healthy scalp is a crucial foundation for full and healthy-looking hair. While not everyone takes care of their scalp the same way they care for their skin, it's important for hairstylists to remind them that they should, since the scalp is just an extension of the skin.
According to the Canadian Hair Research Foundation, 40 to 50 percent of women will experience hair loss by the time they reach menopause and Canadian statistics show that almost 50 per cent of Canadians are concerned about their scalp yet only around 10 per cent use professional hair care products to address their concerns.
Since August is Hair Loss Awareness Month, now is a great time to normalize these discussions, have conversations with your clients and educate yourself about the causes of hair loss, and ways to treat and prevent it.
There are many reasons why your clients could be experiencing hair loss (including genetics or diet), but did you know post-partum hair loss and hair loss caused by stress are both extremely common (and can go hand-in-hand)?
Since stress is one of the main reasons for hair loss (and the COVID-19 pandemic created an increasingly stressful environment), talking about hair loss has become more mainstream.
Here are some ways to incorporate talking about scalp health and hair loss into your consultations with clients:
Get to the Root: Have open discussions with clients and try to find out what could be the cause of their hair loss or hair thinning (Tip: If clients are embarrassed talking about this openly, you could leave a question box in the salon and answer their questions one-on-one via phone, email or Zoom!)
Normalize It: Help your clients feel seen, heard and understood and normalize having these discussions! Respecting their privacy (lowering your voice) and making eye contact can be helpful.
Ask It: Don't be afraid to ask questions about their hair (if they notice that their hair has been falling out in the shower or if their ponytail is feeling thinner) to help you properly assess the situation.
Action Plan: Encourage your clients to nourish their scalp and teach them the importance of scalp health and maintenance.
Check It: Take a look at your clients' scalp or tell them to do an at-home assessment by analyzing the colour, sensitivity and comfort level—tell them to let their hair down and perform a gentle massage (Tip: Taking a photo can be helpful to see the colour and analyze any areas more closely)
In some cases, your clients may need products to address their specific concerns and help deal with and/or prevent hair loss!
Product Picks:
Nioxin Scalp Relief
Nioxin's six specialized system kits are each designed for specific hair types to purify and soothe the scalp, remove debris and help thicken hair.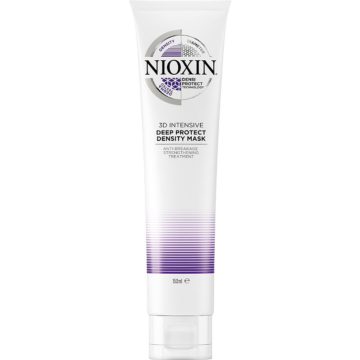 Nioxin Deep Protect Density Mask
Leaving hair conditioned and smooth, this treatment mask provides up to 97 per cent reduction in hair breakage.
Nioxin Diamax Advanced Hair Thickening Treatment
To build on everyday prevention care, this thickening treatment increases the thickness of each hair strand, leaving hair looking fuller.
BosleyMD Bos-Defense
BosDefense products nourish and treat the scalp, protect against thinning while cleansing hair to remove product buildup and pollution.
BosRevive Thickening Treatment
Protecting against thinning hair, this lightweight, foaming treatment helps to rejuvenate the scalp and support the growth of healthier hair.