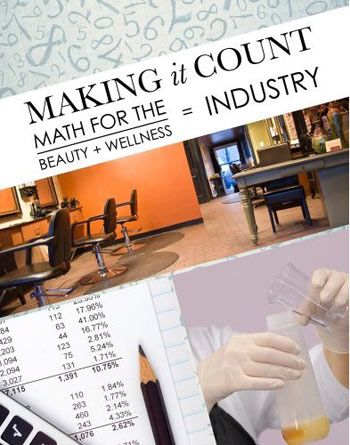 Sharpen the day-to-day of your salon with tools from a long-forgotten subject: math. Authors Cathy Frangie, a cosmetologist for more than 30 years, and Terry Clark, a math professor, put their heads together to guide you through crucial concepts and uses of math in everything from booking appointments to making smart revenue goals. (Published by Milady Cengage Learning.)
Fill out the form below to enter!
Contest runs from 9am February 14th, 2013 to 11:59 PM EST February 21st, 2013. 5 winners will be drawn and contacted by email. Entrants must be bona-fide hairstylists and residents of Canada. Entrants may only enter once.
– CONTEST CLOSED –