Hairdressers know the holidays can be one of the most profitable times of the year. Pulling in holiday retail sales dollars can help salons overcome the dreaded January slump. Here's our list (we've checked it twice) of things you need to do before December arrives to make the 2014 holiday season your most successful yet.
1. Set a goal.
Review last year's sales so you have a benchmark of where you want to be this season (otherwise you'll have no idea how to gauge your success). Make sure to increase your inventory from a 14-day supply to a 21-day supply to guarantee product availability.
2. Train your staff.
They need to have knowledge of the products and be confident selling special retail promotions and packages. Make sure they're trained, ready and on-board with your strategy (Hint: Get them excited by asking for their input now). This should include front desk staff!
3. Create easy gift packs.
Make gift-giving super easy for clients by either using manufacturer gift sets or making your own based on your clientele's needs. You may need a wider range of products than normal to meet the demands for everyone on your clients' shopping lists (ex: body care products, men's grooming stocking stuffers).
4. Don't forget about gift cards.
Gift cards are the perfect way to relieve your client's present-giving stress and potentially earn new clients. Make sure this gift suggestion is properly advertised around the salon or bundled with other gift ideas.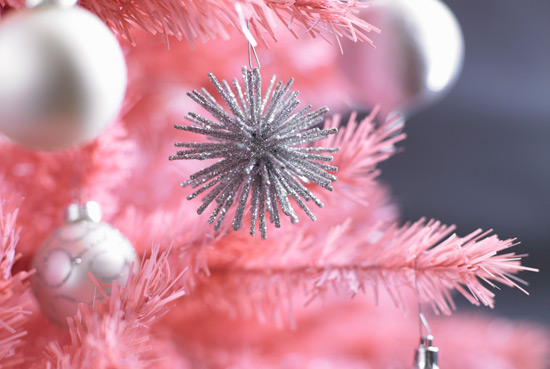 5. Set up beautiful displays.
Attract walk ins with eye-catching—but religiously neutral—displays that fit with your salon's branding (Elegant? Edgy? Commercial? Artistic?). Products should be displayed within reach and at eye-level. Ask your team for creative display ideas to get them in the festive spirit.
6. Promote, promote, promote!
Don't forget about in-salon displays and signage in waiting areas, the front desk, and washrooms. Also, your website and social media streams should have information on gift ideas and product promotions. You may want to organize a fun shopping night event for loyal clients to help push sales too.
7. Have a plan for leftover holiday retail.
If you have leftover holiday packs and products, break them apart or repackage with a small discount in January to make a profit while giving your clients some post-holiday season savings.