Honouring a Legend
Paying tribute to legendary salon owner and hairstylist Jon Paul Holt, this powerhouse Canadian collective-consisting of Norm Wright, Anna Pacitto, Edwin Johnston, Tony Ricci, Marlo Steenman and Martin Hillier, along with Holt's long-time creative director, Myles Laphen, and protégé Tara-Lynn Fournier and award-winning editorial makeup artists Marika D'Auteuil and Ekaterina Ulyanoff-is going to start the show off with a bang! From honoring Holt's final creative collection to putting their own twist on some of his most iconic styles, this tribute will be unlike anything you've ever seen.
NOTE: THIS TRIBUTE PRESENTATION BEGINS AT 7 P.M. SHARP. YOU WON'T WANT TO MISS IT!

Big Debut
Omar Antonio will be making his Contessa debut at this year's gala! Presenting on behalf of Wella Company and Sebastian Professional, the incredibly talented Sebastian international artist is sure to wow attendees with his extraordinary avant-garde creations that you'll have to see to believe.
MAKE SURE TO CHECK OUT THE SPECIAL PREVIEW OF THE PRESENTATION THAT WILL BE ON DISPLAY DURING THE COCKTAIL PARTY!
Party Time!
Get ready to party the night away with this year's official Contessa afterparty at the Westin Harbour Castle. Sponsored by Matrix and Redken, the celebration will bring the best of both worlds together to provide attendees with an unforgettable experience.
REMINDER: YOUR CONTESSA GALA TICKET INCLUDES FREE ADMISSION TO THE AFTERPARTY!

Red-Carpet Realness
We're thrilled to have makeup artist and beauty expert Tracy Peart join us as our 2024 Contessa red-carpet guest host. Known for her bold fashion and body positivity, Peart is sure to bring her signature style and sass to the red carpet as she interviews finalists, attendees and sponsors during the Contessa cocktail party. Don't miss your chance to be in the spotlight!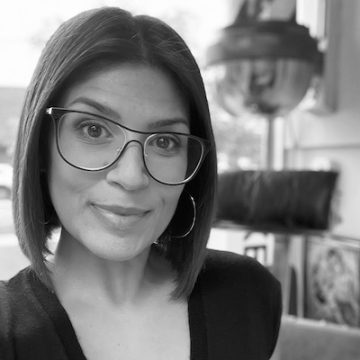 Twice As Nice
In honour of the 35th anniversary of the Contessas we're excited to share that Bill Rowley and Palma N'Sheluvzit will be co-hosting this year's show! As a hairstylist, former Contessa judge, red-carpet host and special guest, N'Sheluvzit is well versed in all things Contessa and is excited to bring her own spice to this year's awards ceremony and gala. Rowley (who has hosted the Contessas more than 15 times!) is sure to bring his seasoned expertise while keeping the night flowing with some laughs and tongue-in-cheek humour.
GALA DATE: Sunday, November 12, 2023 Westin Harbour Castle, Toronto
Cocktail party: 5 p.m.
Awards ceremony and gala: 7 p.m.
Afterparty: 10:30 p.m.