Congratulations to Catherine Allard from Montreal, QC., on her first-place win in the "So You Think You Can Style?" 'Ice Queens' photo contest.
Allard has been a hairstylist for 18 years and is also a Redken international artist as well as the owner of Montreal-based salon, Odyssée ADDIKT.
Specializing in hair colour, hightlights, colour corrections and balayage, she is able to share her passion with hairstylists across the country at the Redken Exchange in New York and Toronto.
Allard explains that this look and collection was a team effort inspired by an "Ice Princess" theme.
"To create the base and foundation which enabled me to transform the look, I used Redken Guts 10, a roots mousse that I also used throughout the hair to create control," she said.
"On top of that, I used my favourite styling products, Redken Velvet Gelatin 7, a cushioning blow dry gel which creates a soft and naturel volume, along with Redken Fashion Work 12 and then added some shine using Redken Shine Flash 02."
When it comes to hair competitions, Allard says she enjoys the challenge.
"Competitions really challenge myself to create something that I will be proud of and still find beautiful in 5 -10 years," she said.
"I use the opportunity to bring my art and the canvas to an other level! It's not about winning the competition, it's about learning and challenging yourself."
Congratulations also goes out to Erika Fletcher on her second-place win and Emma Porcellato, who came in third place.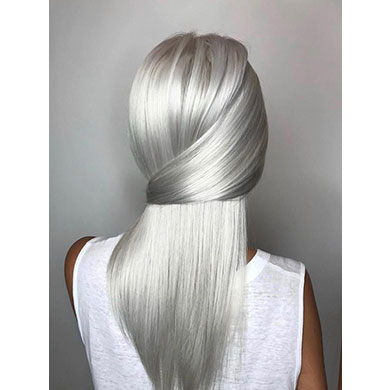 Check out our past "So You Think You Can Style?" contest winners and stay tuned for the next contest starting March 25!
Photo credits:
First place: Catherine Allard, Makeup: Catherine Lavoie, Styling: Jeremie Coté, Photo: Gil Perron 
Second place: Hair: Erika Fletcher
Third place: Hair: Emma Porcellato