Congratulations to Potrus Potrus from Mississauga, ON., on his first-place win in the "So You Think You Can Style?" 'Vroom & Groom' photo contest, sponsored by American Crew.
Potrus has been a hairstylist for almost eight years after graduating from the Donato Academy. He currently works at Donato Salon + Spa in Mississauga, ON., and specializes in haircuts, styling, hair treatments and updos.
For this look, Potrus used American Crew products.
"The inspiration for this look was a throwback of a 1950's men's hairstyle with a shaved side," he said.
"To achieve the look, I washed the hair with volume shampoo and then used volumizing products to blow dry the hair. To create the style, I used a pomade to give it a fresh look with a nice lift."
When it comes to hair competitions, Potrus said they allow him to share his inspiration.
"Hair competitions are important to me because I love showing my work to the public and sharing my art through hair," he said.
Congratulations also goes out to our second-place winner, Mandy Clark, and our third-place winner, Jamie Potts.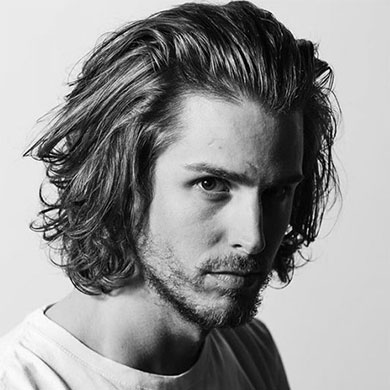 Check out our past "So You Think You Can Style?" contest winners and stay tuned for the next contest starting January 24!
Photo credits:
First place: Hair & Styling: Potrus Potrus, Makeup: Mariam Michael, Photo: Emanuel Pires 
Second place: Hair: Mandy Clark
Third place: Hair: Jamie Potts