With 2023 just around the corner, Pantone has released its highly anticipated Color of the Year. Introducing… Viva Magenta!
This rich and saturated magenta shade originates from nature and is a symbol of strength. The colour (Pantone 18-1750), which is from the red family, promotes joy and celebration, and is sure to help us all write a new narrative throughout the upcoming year.
According to Pantone, Viva Magenta is "a brave, fearless and pulsating colour that is powerful and empowering." This "animated red revels in pure joy and encourages experimentation and self-expression without restraint. It's an electrifying and boundaryless shade that's manifesting as a stand-out statement."
As Viva Magenta is a colour that's inclusive of all, and one that promotes empowerment and self-expression, we can't wait to see how you (and your clients) decide to embrace this shade in 2023!
Be sure to tag us on Instagram (@salonmagazine) for a chance to be featured on our page and in an upcoming print issue.
Hair: Daniel Grieco, Salon Gaboa, Woodbridge, Ont.
Makeup/Maquillage: Giancarlo Intini
Wardrobe/Stylisme: Giancarlo Intini
Photos: Giancarlo Intini
Hair: Julie Vriesinga, Salon Entrenous, London, Ont.
Makeup/Maquillage: Florencia Taylor
Wardrobe/Stylisme: Julie Vriesinga
Photos: Paula Tizzard
Hair: Marlo Steenman, Tristyn Fiest & Tony Ricci
Photos: Tony Ricci
Hair/Coiffure: Encarna Moreno & María Gómez
Makeup/Maquillage: Anastasia
Photos: David Arnal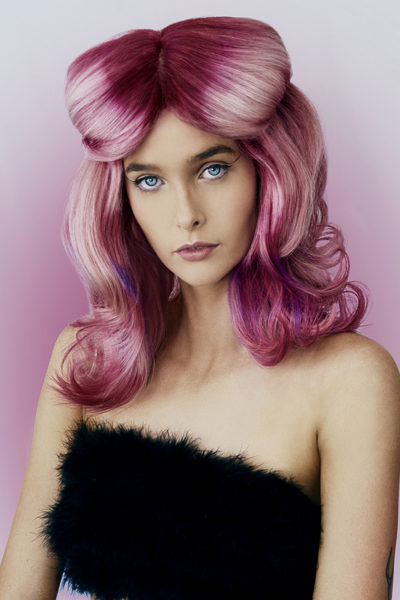 Hair: Sharon LeClair, Shades of Bedford, Bedford, N.S.
Makeup/Maquillage: Sharon LeClair
Other/Autre: Kale Friesen (Editor)
Photos: Wendy Macintosh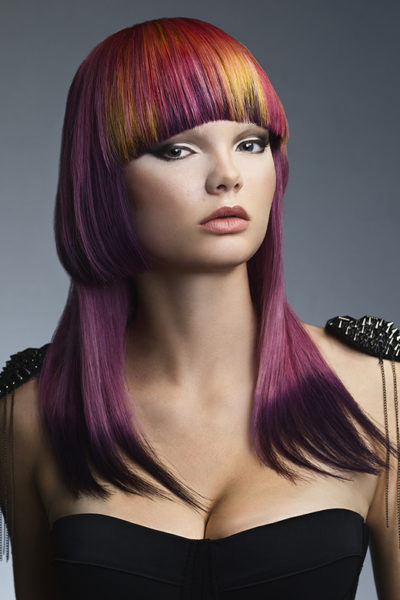 Hair: Chelsea Sutherland, Chelsea Laine Salon and Colour Bar, New Glasgow, N.S.
Makeup/Maquillage: Armin Wong
Photos: Denis Duquette
Hair/Coiffure: Shyana & Florian Knittel
Makeup/Maquillage: Nicola Fischer
Wardrobe Styling/Styliste Mode: Edgar Balseca
Photos: John Rawson