The ABI Beauty education team and Kim Steinhausen, salon owner from Techniks Salon and Spa in North Vancouver, joined a group of 35 North American hairstylists in Milan, Italy, for a two-day cut, colour and finishing class hosted by Z-One Concept.
The attendees and VIP visitors got to experience to two full days of hair colour and hair cutting education, including a two-hour presentation by the international collaboration, consisting of Brian Grieve, director of education and Gerard Caruso, creative director of Education, who both represented North America.
Representing Italy were Carmine Spartano and Marzia Benedetti, who shared colour and cutting techniques from the newest collection, called "NUDE".
Julie Procter, Val Spearing and Sonya Standon were also in attendance representing ABI Beauty.
The day continued with a hands-on session, where new cutting and colour techniques from the NUDE collection were shared by the team. Day two continued with another full hands-on session, with more techniques shared by the team.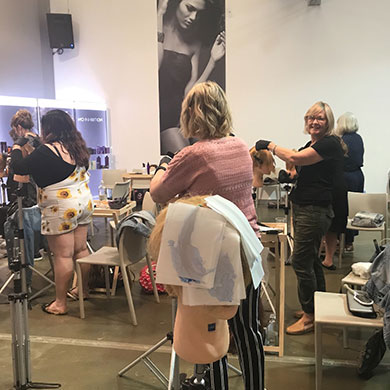 A key element that created buzz was the introduction of six new permanent colours being added to the creative family that will be launching soon in North America.
Credits/Photos: Z-One Concept