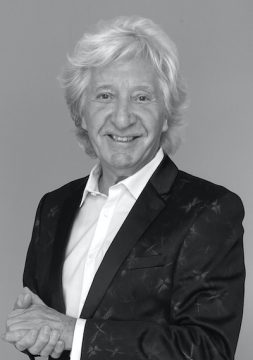 The Canadian professional beauty community is mourning the loss of Jon Paul Holt, who passed away on Monday, May 8, 2023, at the age of 73.
The legendary Contessa award-winning hairstylist, salon owner and mentor worked in the industry for more than 45 years and started his career as a hairstylist in England. Holt became a co-owner of his first salon, Alan Paul, in England at the age of 19. The salon went on to become the largest chain of hair salons in England at the time and was the first salon group to be taken on to the public London Stock Exchange.
After making his mark in England, Holt ventured to Vancouver in 1981 and continued to build his legacy. In 1983, he opened Avant Garde Hair Studio and spent countless hours building his salon and his team through mentoring stylists, all the while taking care of his large clientele, which ranged from movie stars to musicians, including Bryan Adams. The salon is commemorating its 40th anniversary this year.
Throughout his career, Holt has been recognized with several awards including Canadian Hairstylist of the Year, Avant Garde Hairstylist and British Columbia Hairstylist at the Contessa Awards, and was also the recipient of the Canadian Lifetime Achievement award. While inspiring others with his creative talent, Holt continuously uplifted and advocated for stylists to express their creativity through collections and competitions.
In addition, Holt was dedicated to giving back to the community and worked with many charities for women and children. He has helped provide wigs for women suffering from cancer, raised money for the B.C. Hospital Children's Cancer Research, Children's Pediatric H.I.V research and for B.C. Women's Breast Cancer Research, among other organizations.
Throughout his illustrious career, Holt was a passionate stylist and salon owner who shared his love for the craft with the industry. He will be greatly missed.
Browse through our gallery of photos of Jon Paul Holt.