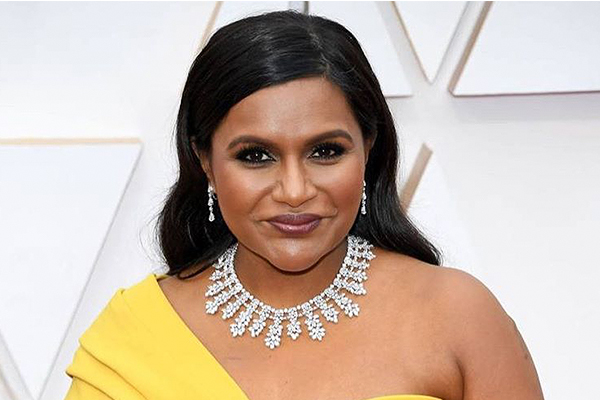 Mindy Kaling caught everyone's eye on Sunday night and looked absolutely radiant with her fitted canary yellow gown and old school glam.  Her longtime stylist Marc Mena kept her hair simple with timeless and subtle waves with a deep side part—a classic look you can never go wrong with!
Here's how he did it:
1. Prep the hair with KEVIN.MURPHY's HEATED.DEFENSE for heat protection, and then work in BODY.BUILDER volumizing mousse to add control and body.
2. Use a medium-size round brush to blow out hair in 1 inch sections.
3. To create the curl, use a 1 inch curling iron, twisting and wrapping the hair around the barrel from the front to the back of her head, all in the same direction. Then, create a deep side part on the right, and comb the hair behind the ears.
4. Once all of the hair is curled, let it sit for a little while to cool and set. Then, go in with a teasing comb and backcomb to create a wave pattern. In some sections, recurl the hair if needed, and comb it through again.
5. To finalize the look, seal in the waves with SESSION.SPRAY FLEX, and add extra shine with the SHIMMER.SHINE shine spray.